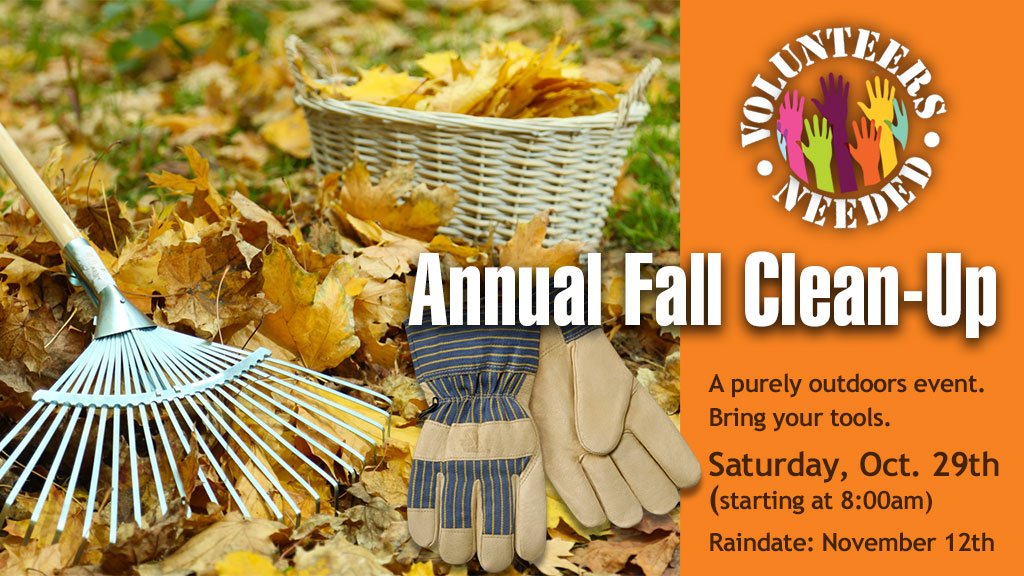 Join us for our fall cleanup on October 29. This is the time we take care of the grounds of the church to get ready for winter.
There will be many tasks, the biggest of which is the cutting of the ornamental grasses.  Others include putting away benches, hoses etc, raking and pruning and the like.  Assignments will be given as people arrive.  We encourage people to bring garden and grass rakes, shovels and maybe a wheelbarrow or two.
Just come at 8am! All are welcome!
(Rain date November 12)