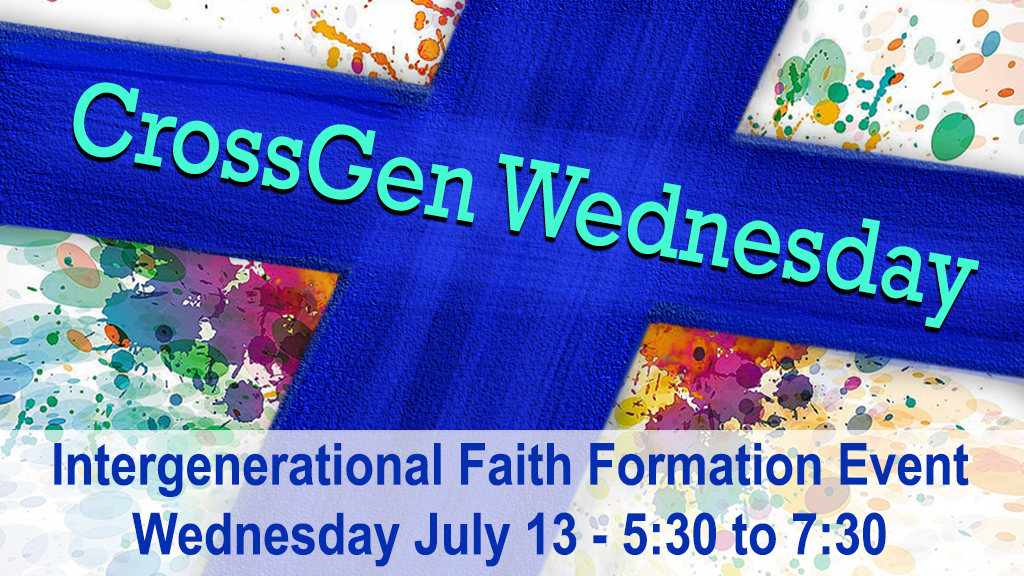 Join us for our second CrossGen Wednesday on July 13th!
Big thanks to everyone who helped make our first CrossGen Wednesday in May such a joyful evening. Speaking of joy, our next CrossGen Wednesday is coming up and our theme is "Practicing Joy!"
Our lives are full of occasions when we can discover God's presence in places or circumstances that we don't expect. Join us on July 13th as we explore what it means to find deep joy in our lives, both in the joyous occasions and milestone we look forward to as well as in the twists and turns that can turn into unexpectedly joy-filled moments.
Our evening is from 5:30pm – 7:30pm and includes dinner, conversation, games, crafts, and music as we bring together all generations for fellowship, faith, and fun!
CrossGen Wednesdays are for everyone of all ages. By crossing the generations in learning together, we have the opportunity to build lasting meaningful connections to our faith and to each other. Our May CrossGen Wednesday had attendees ranging in age from 3 months to 90 years old, and every decade in between! It was awesome.
So let us know that you are coming on July 13th
For more information, reach out to Nance Thompson, Debbie Hager, Marisa Swift, or Steph Hare. We can't wait to see you!