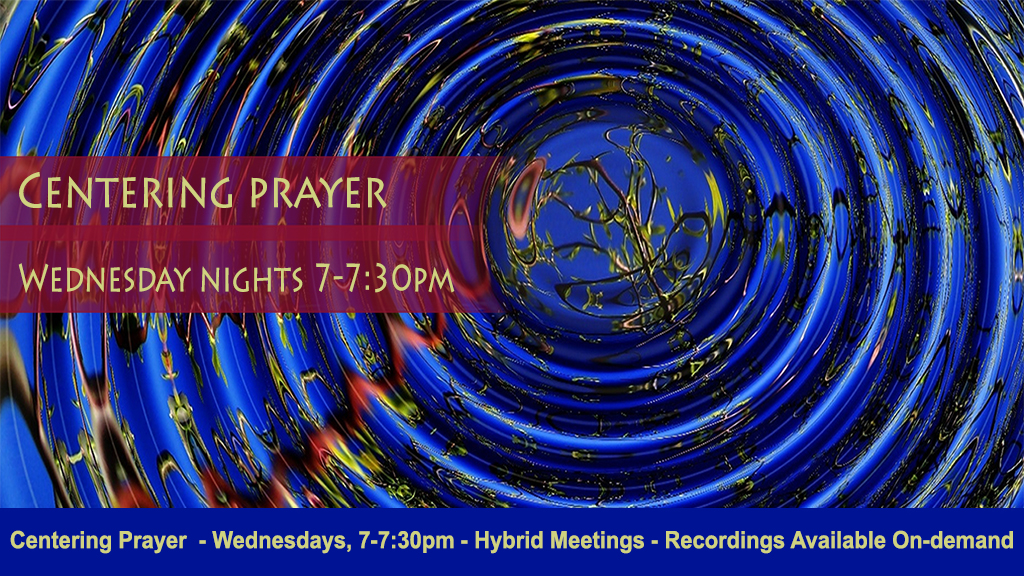 Centering Prayer is a method of silent prayer that prepares us to receive the gift of God's presence within us, closer than breathing, closer than thinking, closer than consciousness itself. This method of prayer is both a relationship with God and a discipline to foster that relationship.
Each Wednesday of Advent, we will gather in-person and on zoom for a brief introduction to centering prayer and then practice it. If you are unable to attend, a recording of the introduction portion of each week will be available online. Zoom information will be sent to your email beforehand.
For more information about Centering Prayer, visit www.centeringprayer.com and www.contemplativeoutreach.org.