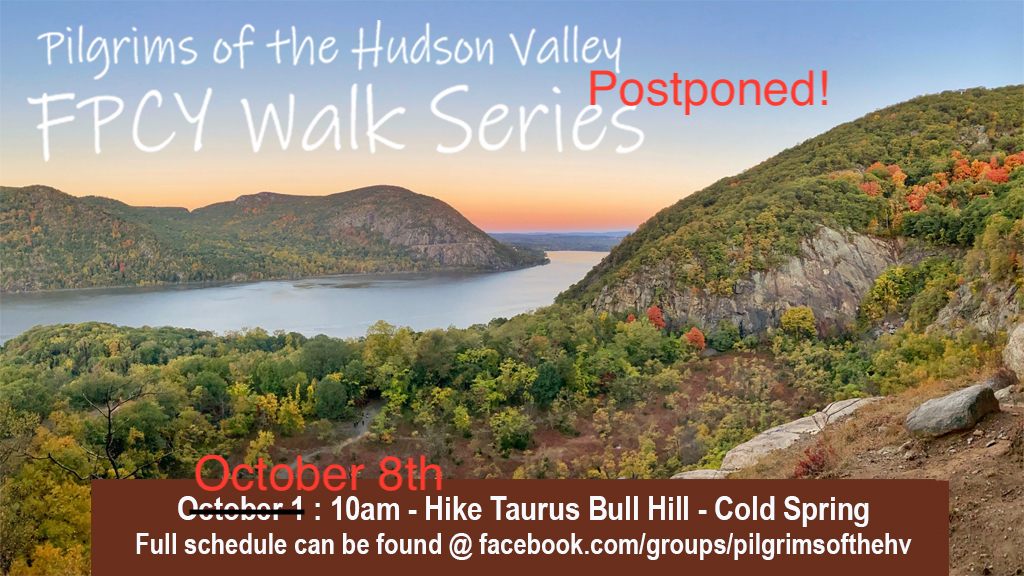 We're Postponing the hike that was scheduled for tomorrow until next week, October the 8th at 10am. The weather tomorrow may make the trail less than safe. See you NEXT WEEK!
October 8 we are HIKING. We're going to do a six-mile trail up Mt. Taurus/Bull Hill and then hit downtown Cold Spring for some late lunch/icecream/shopping action! This is a moderate hike that's long enough to require snacks and water and sturdy shoes (either real sneakers or boots). We're meeting at 10am and the hike takes 4-5 hours. Like we said, bring yourself some snacks!
Directions: From the intersection of NY 9D and NY 301 in the village of Cold Spring, drive north on NY 9D 0.7 miles to the Little Point parking area. You can park on either side of 9D. This parking area is just under 8 miles south of I-84 at the City of Beacon.