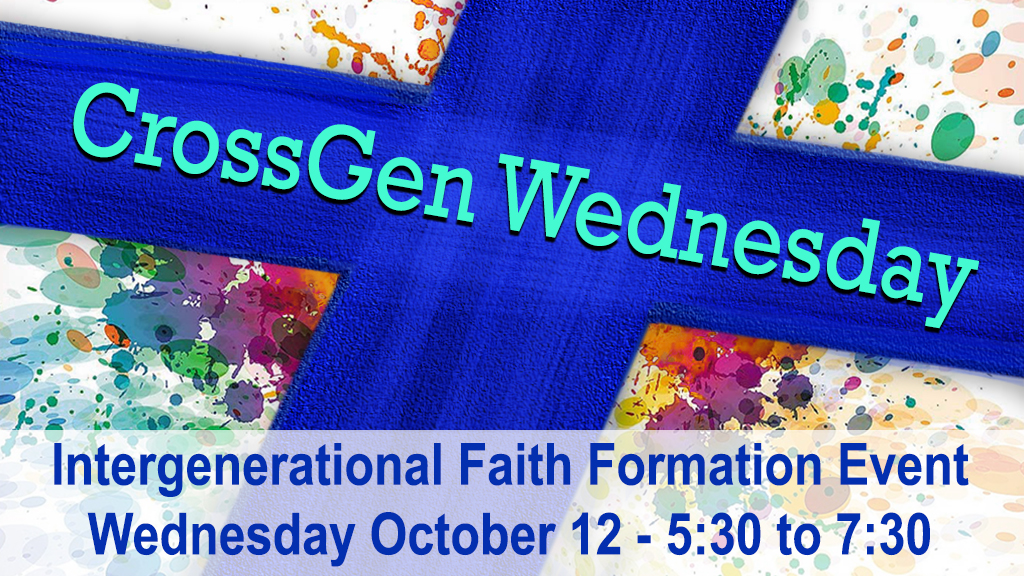 Join us on Wednesday, October 12, from 5:30pm -7:30pm for dinner, conversation, activities, and music as we strive to bring together all generations for fellowship, fun and faith formation!
This CrossGen Wednesday, we will explore the practice of generosity. Generosity is love in action. Generosity looks after the welfare of our neighbor's mind, body, and spirit. Join us as we explore what it means to give and receive acts of generosity and how we can use the gifts we all have to share to lift up others and work towards a fair and just world.
As always, people of all ages are invited to CrossGen Wednesdays where we cross the boundaries of the generations. CrossGen is literally for people of all ages! Please use the registration link to let us know that you are coming. We can't wait to see you!