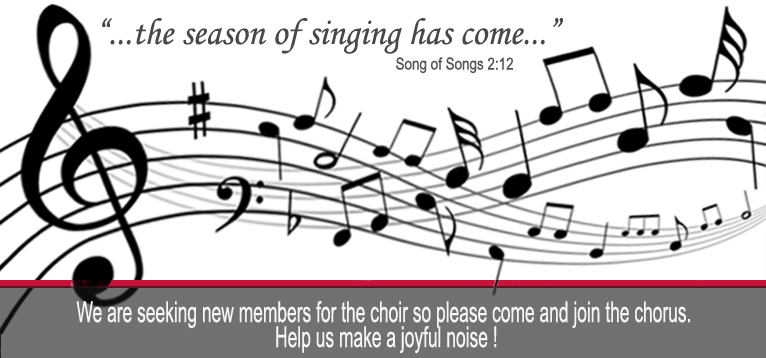 All are welcome!
The Adult Choir is open to all who love to sing, and rehearses on Thursday evenings at 8:00 p.m. in the Board/Music room. Previous choral singing experience is not required, but a basic ability to read music is a help, and singers are encouraged to participate as their schedules allow. A friendly core group of experienced singers welcomes newcomers and helps them feel secure. The Adult Choir sings each Sunday at the 10:45 worship from September through May, as well as at special services throughout the year. Small groups and soloists from the Adult Choir provide music at the 8:30 worship and in the summer months.
The Adult Bell Choir is open to older youth and adults, and rehearses on Thursday evenings at 6:30 pm starting September 4. The Youth Bell Choir rehearses on Sundays at noon from October through May. Children and youth from 3rd to 12th grade are invited to learn and practice musical skills, and form new friendships through music. Those interested in learning bell ringing and participating in either bell choir are encouraged to speak with our choir director, Simona Frenkel, or to leave her a message in the office.
For more information on our music program, click here.