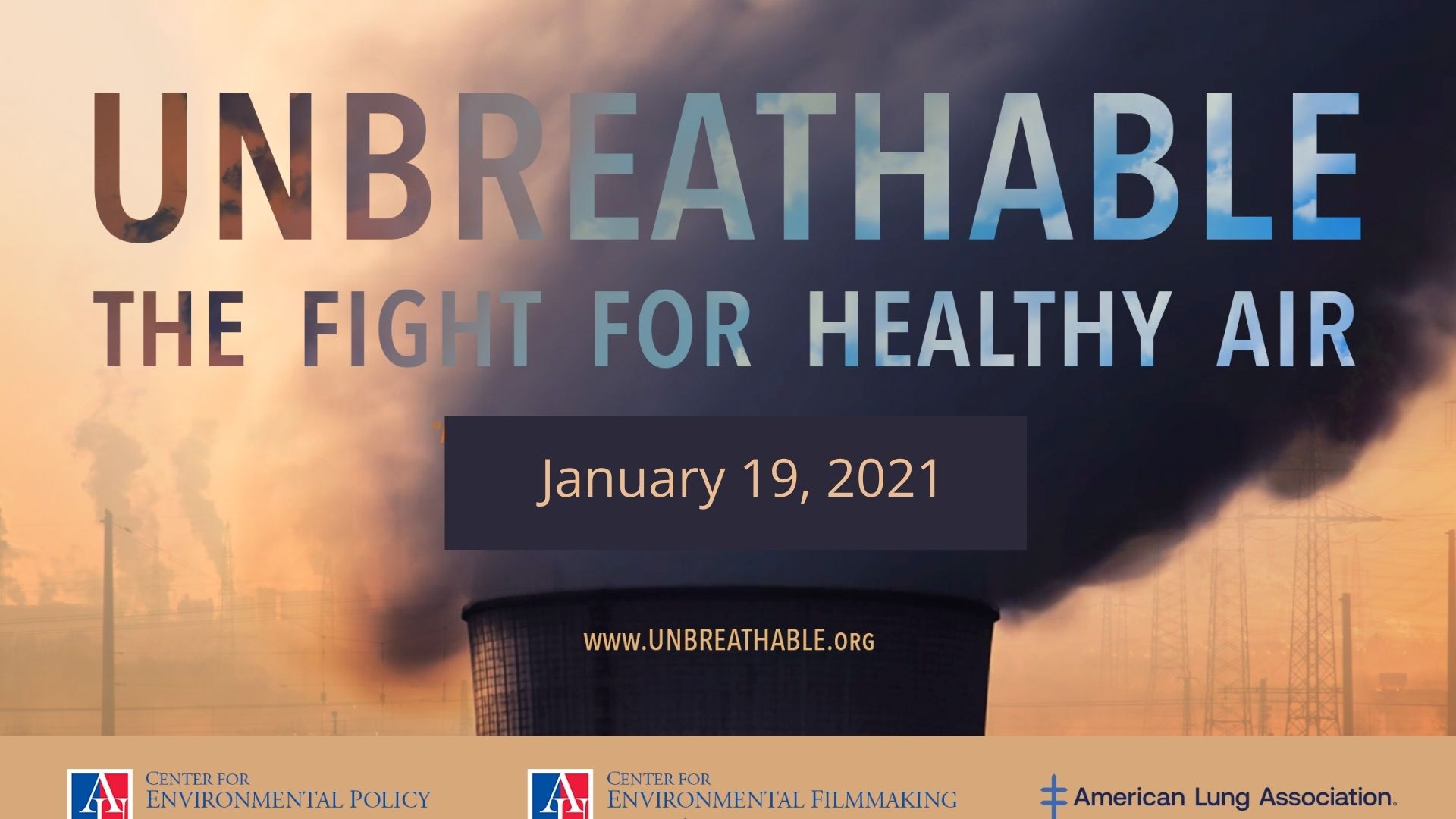 The 30-minute film sponsored by Interfaith Power and Light will screen on  Tuesday, January 19, at 6:30 pm ET, and a 60-minute webinar will follow directly afterward at 7 pm ET. The webinar is entitled Unbreathable No More: The EPA and Clean Air in 2021.
The right to clean air is an environmental justice issue, affecting communities of color and low-income communities at much higher rates. Air pollution directly contributes to health issues such as asthma, heart ailments, and cancer. Justice calls people of faith to work in solidarity with these communities to create a world where all can thrive.
Join this screening and webinar to learn how you can plan to take action in 2021. 
The 30-minute film will screen on January 19, at 3:30pm PT/6:30pm ET and the 60-minute webinar will follow directly afterward at 4pm PT/7pm ET.
Unbreathable: The Fight for Healthy Air is a timely, powerful look at fifty years of the Clean Air Act and the challenges we still face to ensure healthy air for everyone. Weaving historical milestones with current day stories of environmental injustice, the film is an excellent tool for educational and community engagement.