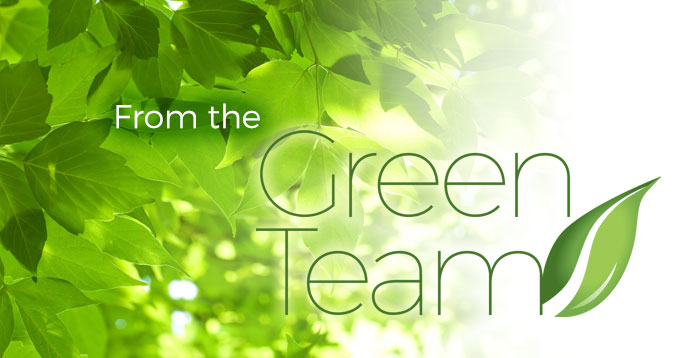 Here are some greener ideas.
Separately wrap the bottom and top of a box. It may use more paper initially but the box can be used over and over.
The easiest and most popular alternative to wrapping paper is reusable purchased gift bags.
Often take-out orders from restaurants are placed in plain brown shopping bags. If they arrive without grease/food marks you can use them as gift bags. Use as-is or decorate them with cut up sections of old Christmas cards—or let the kids/grandkids color them.
With online shopping at an all-time high, chances are you have shipping boxes that you can use as gift boxes. Decorate them with old greeting cards or colorful pages from magazines or draw on them.
Fabric can also make a nice gift wrap. Buy some material with a holiday motif, (or use what you may already have), gather it around the gift and then tie it off with ribbon or yarn. Like the gift bags, the cloth can be used over and over.
Instead of throwing away old calendars, reuse pages as gift wrap.
Don't wrap the gift but cover the eyes of the recipient, place gift in hand, then uncover eyes.
Hoping some or all of these will become useful and perhaps inspire you on to your own creative wrapping ideas.
MORE HOLIDAY ECO-TIPS:
If you're in the market for a new set of Christmas lights, opt for energy efficient LEDs. They use 90 percent less energy than older, incandescent lights.
When it comes time to de-green your home, instead of simply discarding your tree or greens in the trash, consider returning them to the Earth. If you have room on your property, find a quiet spot to let these materials return to nature, and in the meantime provide sheltering nooks for the wild creatures.