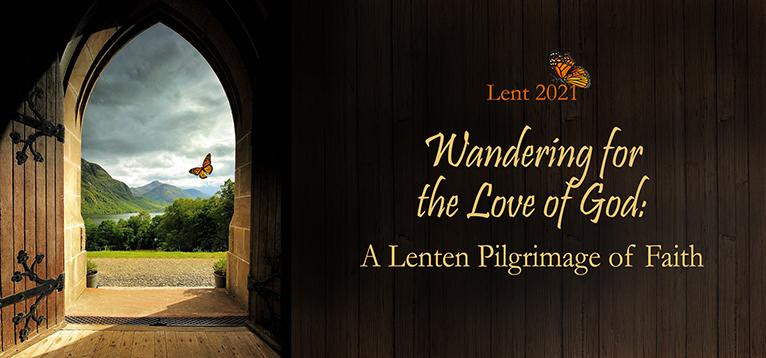 Join us on a Lenten Pilgrimage —As we continue our journey into 2021 as a transformational magi congregation, our Lenten theme will be Wandering for the Love of God: A Lenten Pilgrimage of Faith. To guide us in our worship and study, we will be using the book The Soul of a Pilgrim: Eight Practices for the Journey Within by Christine Valters Paintner, which invites us on "an inner journey to discover the heart of God." In addition to guiding our worship on Sunday mornings starting February 14, we will be gathering online to discuss the readings and our experiences with the eight practices. Groups include Sunday mornings at 8:45am, Sundays at noon, Sundays at 7pm, and Wednesdays at 7pm. Contact Chip to receive the zoom information for the groups.
Here's how to get a copy of the book:
Copies are available in the office (suggested donation $15). The office is typically open on Tuesdays and Fridays
You can order your own e-book or hard copy through amazon (don't forget to use Amazon Smile to help FPCY!) or any other bookseller.