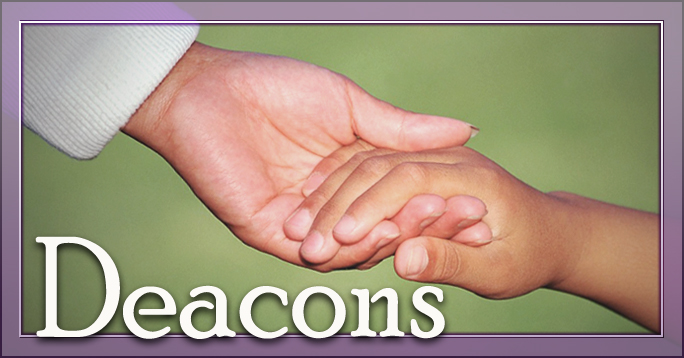 In this month's edition of Deacon's Corner, we'll continue to answer the question "what do the Deacons do?"
An excellent example of Deacons in action is our Visitation Team. Some members of the team are current Deacons, while others are former Deacons who wanted to continue with visitations after their terms as Deacons ended. The experience is rewarding not only for the recipient, but for the giver as well – a common trait of Deacon's work.
In consultation with Chip & Tami, team members visit or call those who can't attend church services due to illness or recent surgery, or who are going through an especially difficult time in their lives.
Last year, nearly 140 calls and/or visits were made, making this a very active ministry indeed. Our Visitation Team leader is Jean Post-Winget, and she will be happy to answer any questions you may have about this ministry. You may also contact our pastors if you or a friend or family member may be in need of this special type of care.
~Patrick J. Burns III, Vice-Moderator of Deacons