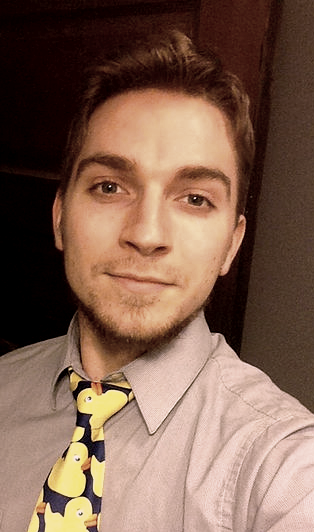 The Director of Music Ministry search committee is overjoyed to introduce you to our new Director of Music Ministry, Garrett Artman. After a search that began in October, and received well over forty applicants, upon the recommendation of the Search Committee the Session has approved his employment as our full-time director of music.
Garrett comes to us from serving a church in Connecticut where he was responsible for the direction and management of all music activities including directing three choirs, a jazz band and barbershop quartet. He was born and raised in Maine, and received his Bachelor of Arts in Music Education as well as a Bachelor of Arts in Piano Performance from the University of Maine; completing his Piano studies at the Yale School of Music. He is an experienced choir director, organist, pianist, educator, and teacher. He has experience in bridging and connecting church and community, he feels a true calling to worship music, and is passionate about working with youth and children. In addition to his past church job, he was also the Choral Director at Old Saybrook Middle School.
At an audition with our choir, comments of choir members included Enthusiastic,","Fun to sing with," "Great sense of humor," "He made rehearsal fun," and "A breath of fresh air." Garrett has the ability to make those around him musically comfortable, and feel like they are needed. Every choir he has directed has grown in size. Garrett states that "It's in choir that people realize that music extends beyond their own voice and into something much larger, with all voices contributing."
Garrett will be employed as a full-time staff person beginning August 1st, and will have many opportunities to meet and interact with everyone in our congregation. Please introduce yourself, and welcome Garrett to our family.
~The DMM Search Committee: Beth Gruber, Christie Herman (co-chairs), Debbie Amorese, Ryan Chin, Andy Cross, Carol Jensen, Nathan Perry, Ian Spence, Amy Wallace, Chip Low, Tami Seidel