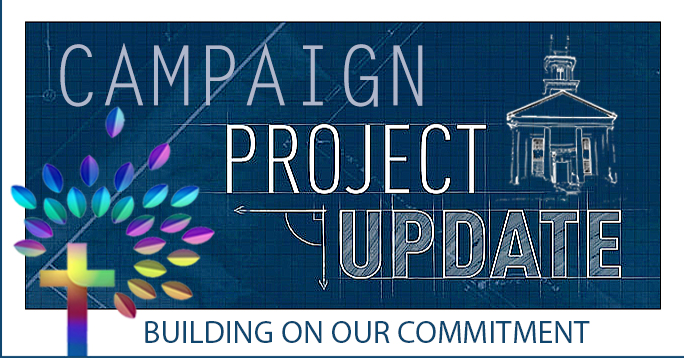 Since the beginning of January, the Operations Commission has been busy helping to implement various projects as set forth by the CPMT. These were a total revamping of our heating and cooling systems, repaving and resurfacing the bulk of our parking lots and driveways, and providing new lighting for our lots as well as the walkways to our buildings. Projects within the parking lot portion were widening the walkway from the lot to the Sanctuary and creating new paved Handicapped parking spaces. Additionally, the doors to Gathering Space are now fully automated allowing for easy wheelchair access.
Our tasks involved assessing the projects, analyzing competing bids and making recommendations to the CPMT. Once offers were accepted, it became the responsibility of Operations to see the projects through. The bulk of this work and oversight was taken on by Dick Seymour to whom we owe a deep debt of gratitude. Certainly we must also thank all those who he recruited to work on various related projects.
See some photos of these projects on page 10 of the Summer Disciple.
Volunteers Needed: We would take this opportunity to welcome all who might be interested to consider joining the Operations Commission. No special talents are required, just a keen interest in maintaining the integrity and beauty of our structures and premises. We meet on the third Tuesday of every month at 7:30 PM with the exception of July and August. We hope to see you at our next meeting, Sept. 21st.