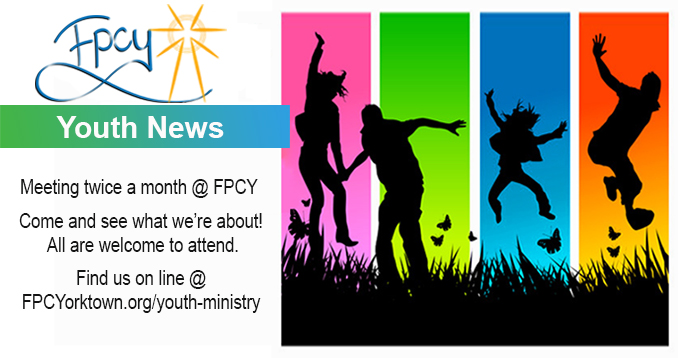 We're talking about hope, love, and peace this year and having fun while we're doing it.
We've got Sunday Night Youth Groups on Feb 10 when we'll do our part to help our friends in the Confirmation class prepare for their upcoming Midnight Run. Our High School group will also be working on prepping for a special service on February 24th where our Montreat Crew will present some reflections on their summer adventures – and there will be energizers!
Also coming up on Tuesday, February 19 is our annual winter break ice skating outing at Bear Mountain State Park followed by pizza for Middle and High School Youth. Please RSVP to let us know that you will be joining us! It's really important to respond so that we make sure that we have enough drivers and enough pizza. If there are adult family members who would like to join us and can drive, please register using the link as well.
We'll meet up at FPCY at 11 am to carpool to Bear Mountain and then return to Yorktown for pizza afterwards. Parents can pick up at 3 pm. The cost of the event is $10 per skater. (If the weather is uncooperative, we'll meet up at 3 pm on Sunday, Feb 24).
Coming up in March, we need your help on Tuesday evening, March 5 at the Shrove Tuesday Pancake Supper. Our Confirmation Class will be staffing the kitchen and all other Youth are invited to be servers. Watch for more information about how to volunteer coming your way soon. In March we will also have Youth Groups on Sunday, the 10th at regular times and on Sunday, March 24 we will join together with Youth from our neighboring houses of Worship for Interfaith Youth Bowling at the JV Lanes.
All youth are invited to join in the fun whether they've been coming all year, only come once, or want to try out Youth Group for the first time. We can't wait to see you!
Questions? Contact Steph Hare