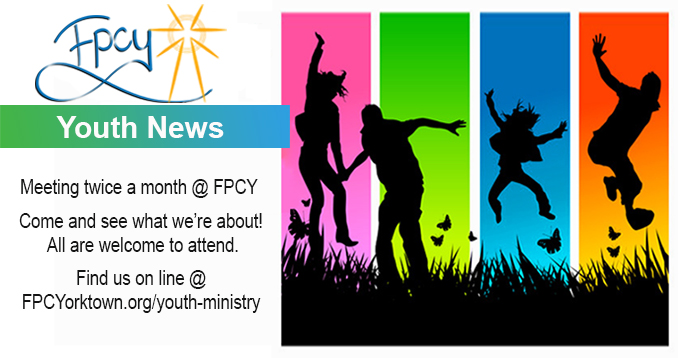 Happy Spring and Happy April! Did anyone get pranked on April 1? (or successfully prank someone else?) Well, April is going to be a 'think outside the box' kind of month for our schedule for Youth Group activities (and this is not a prank):
The Middle School group only will meet after the Talent Show TOMORROW, Sunday, April 7 from 5:30 -7 pm. We'll have pizza, so let Steph know what we should have on it (pineapple, anyone?)
Middle and High School Youth are all invited to a Spring Break Movie Night at the church on Wednesday, April 17th from 6:30 – 8:30 pm.
The High School group only will meet on Sunday, April 28th from 6:30 – 8 pm (Confirmation students can join in after their dinner with the Session).
May Youth Group meetings will follow our more standard schedule:
Sundays, May 5 & May 19: Middle School group from 4:30 – 6 pm & High School group from 6 – 8 pm.
Stay tuned for info on a Youth Group hike in June!