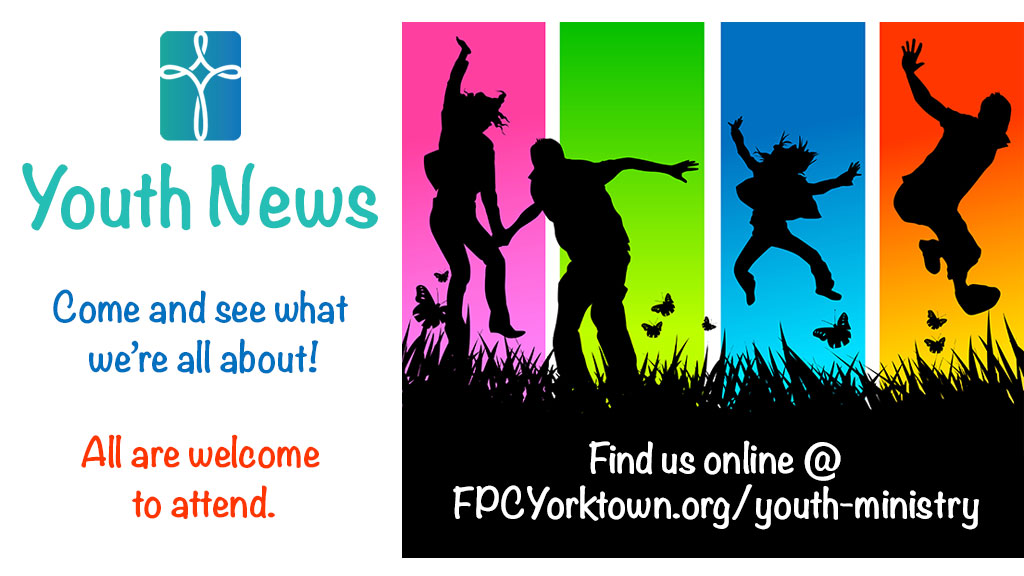 Announcement from the FPCYTTETAS
(the FPCY Time To Eat Tacos Alert System)
We are officially on a Taco Watch for this Sunday evening's Youth gathering.
At 5:30 pm on Sunday, this will be upgraded to a Taco Warning.
Action required: join us on Sunday to make and eat tacos.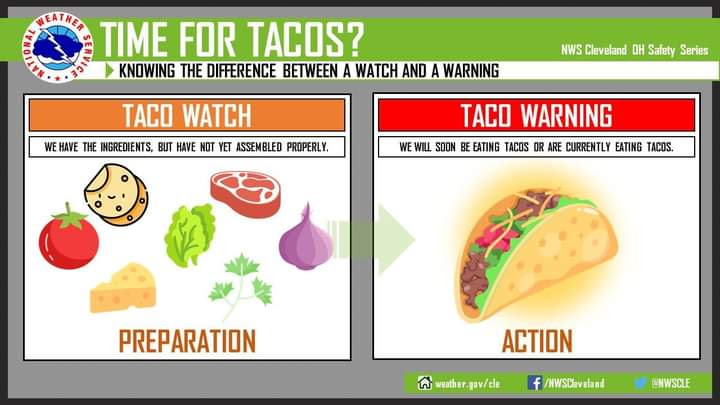 All Middle and High School youth are invited to our youth gathering on Sunday from 5:30 – 7:30 pm where we will be cooking in the church kitchen to make tacos
(meat and veggie friendly) together for dinner.
Afterwards we'll be playing games and building community,
as we do.
This will also be Steph's last Youth Group meeting as Youth Director; yet another reason to come eat tacos at Youth Group on Sunday.
Big thanks to everyone who came out to help paint the
Youth Room wall
on the 12th! Come see the final product on Sunday if you haven't already!
And in case you missed it, did you know that our new High School Sunday School class, Fathom, is in full swing on Sunday mornings at 9:15 in the Youth Room (room 1)?
Today we started talking about Justice – how do we recognize injustice? what are we called to do about it? Everyone in grades 9 – 12 is warmly welcome in the HS class, drop in and join us!
Please feel free to reach out to Tami – Tami@fpcyorktown.org with any questions.