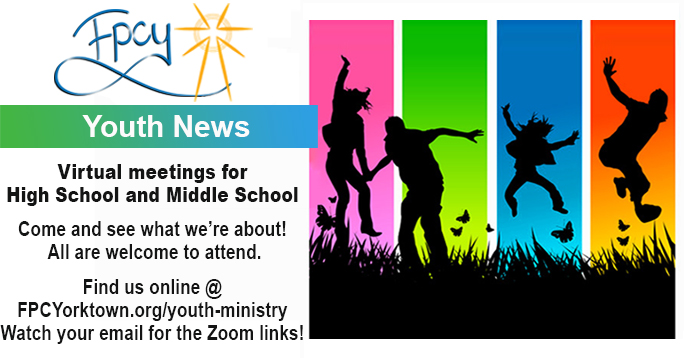 Hey Everyone! Join us for these upcoming online Youth Gatherings:
Middle School Youth are Zooming on the 2nd and 4th Wednesdays of the month from 7 – 8 pm. Our upcoming dates are: March 10 & 24; April 14 & 28
In February, our older Youth embarked on a new series of conversations about different issues of justice and faith called "THIS and Faith". How does our faith tell us and challenge us to deal with issues like racism, poverty, homophobia, the environment, among so many others? Each meeting of THIS and Faith, we'll take one of these big issues and, with some help from the awesome folks at Youth Mission Co, talk about why it's important that we take on these problems and how communities of faith around the country are working to be part of the solutions. We meet on Sundays from 7 to 8:30 pm. And while we are dealing with some heavy stuff, we're doing it in community with each other. When we gather together and share burdens together, we learn from each other and lighten the load for everyone. So join us! Our series continues on March 7 & 21; April 11 & 25.
Reminders and Zoom links are sent out via email for all our groups and text message for our older youth; if you need to update your contact info, let Steph know: 914-826-1227 (cell) or stephanie@fpcyorktown.org