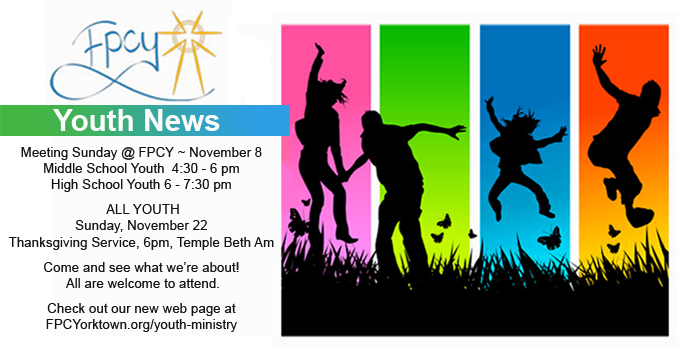 Join us for our November get-togethers on November 8 and 22!
In both the Middle and High School Youth Groups, we will continue our focus on food justice through November, but will turn our attention to the unjust distribution of food – who has access to healthy, high quality food and who doesn't? Why?
The middle-school youth will meet from 4:30-6:00 pm, and the high-school youth from 6:00-7:30 pm on November 8.
We will close this unit with the youth of all ages attending the Yorktown Community Thanksgiving Celebration together on November 22 at 6 pm at Temple Beth Am.
We have a new webpage! Please visit http://fpcyorktown.org/youth-ministry/ for regular updates on youth ministry programs.