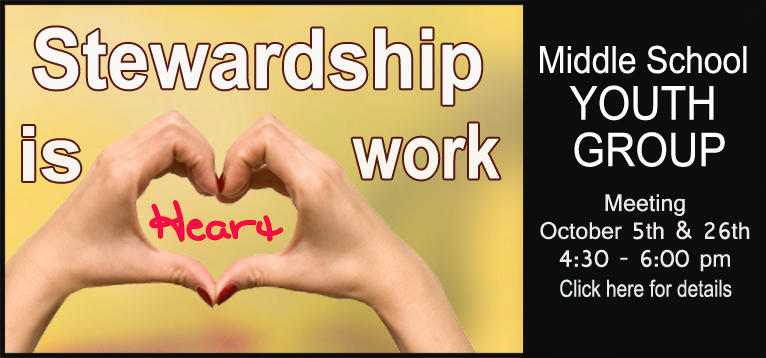 Come on Sunday, October 5 and Sunday, October 26 from 4:30-6:00. This year, our theme is stewardship; this month, we're getting to know one another and starting to build our team spirit for a good year of growing.
Parents, we need completed permission forms by the 26th so that your child can participate in our activity on the 26th. You may download that from the youth website & bring the completed, signed form on October 5th.
The Middle School Youth Website is Your Go-To Information Spot!  You'll find:
Details about each meeting, such as, what to bring or wear, where we're going, what we'll be doing
Video messages from Chip, with a few short Bible passages to think about each month
Announcements about special events
Photos
And lots more!

You can always find our website at the Youth link at the bottom of the FPCY home page.