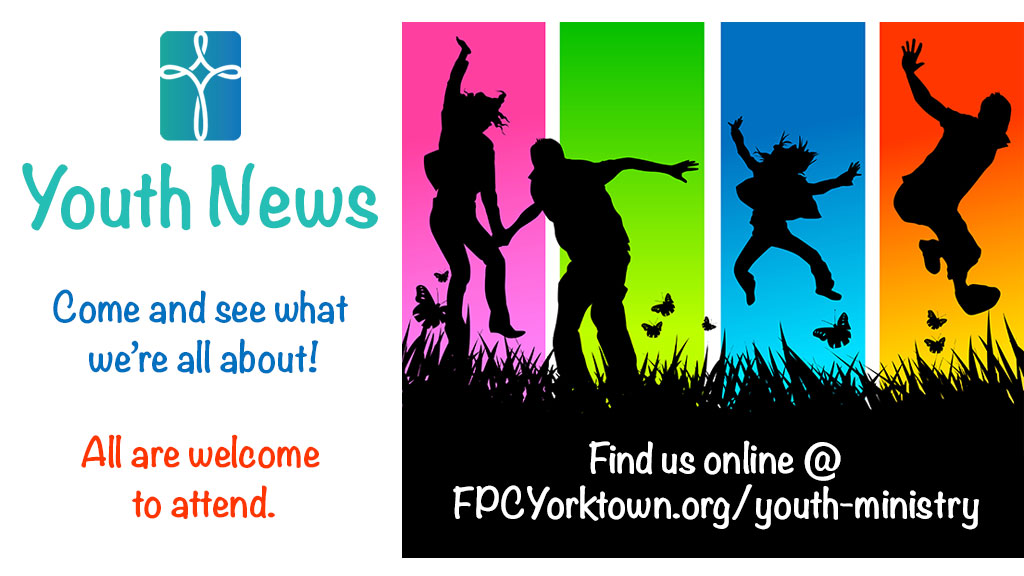 All Middle and High School youth are invited to our youth gatherings on Sundays, March 12th and 26th from 5:30 – 7:30 pm
Tonight will be painting and pizza night! We're going to be putting our decorative touch on the Youth Room wall, so wear painting appropriate clothes!
Confirmation students will transition to class at 7 pm
And in case you missed it, did you know that our new High School Sunday School class, Fathom, is in full swing on Sunday mornings at 9:15 in the Youth Room (room 1)?
Today we started talking about Justice – how do we recognize injustice? what are we called to do about it? Everyone in grades 9 – 12 is warmly welcome in the HS class, drop in and join us!
Please feel free to reach out to Steph Hare, Director of Youth and Intergenerational Ministries at 914-826-1227 or stephanie@fpcyorktown.org with any questions.