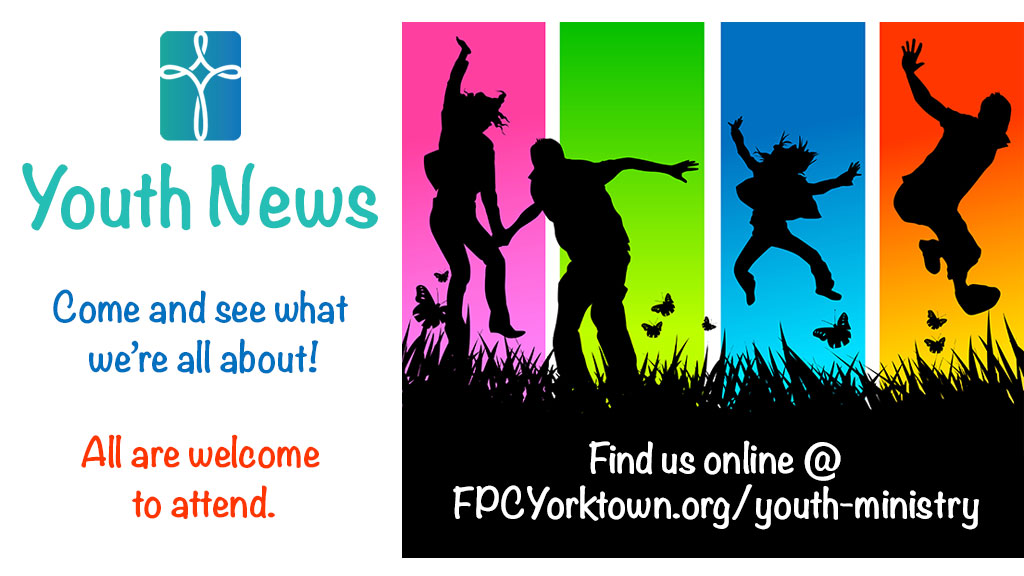 Join us for a Youth Gathering for all Middle and High School Youth from 5:30 – 7:30 this evening!
Feeling creative? Join us in the Youth Room as we revisit some decorating projects for the Youth Room that we started a while back. Your input and presence are requested!
All Middle and High School youth are invited!
And…. we need you for the Shrove Tuesday Pancake Supper on February 21st!
The Pancake Supper is a super fun opportunity for community service and fellowship. And this year it's going to be extra awesome because we get to be the first group to use the brand new kitchen for a church event! We need folks to be servers, greeters, and the flippers of the pancakes. Sign up to help.
Btw, anyone missing a single orange glove or a black fleece headband from Christmas caroling? If so, they are still in Steph's office!
Mark your calendars for the following Youth Gatherings:
Sunday, February 5: 5:30 – 7:30 pm
Tuesday, February 21 – Pancake Supper!
Sunday, March 12: 5:30 – 7:30 pm
Sunday, March 26: 5:30 – 7:30 pm
Any questions, please reach out to Steph Hare stephanie@fpcyorktown.org
We can't wait to see you!
And in case you missed it, did you know that our new High School Sunday School class, Fathom, is in full swing on Sunday mornings at 9:15 in the Youth Room (room 1)?
We are currently exploring the concept of Salvation – what it we think it means and what it really means. Everyone in grades 9 – 12 is warmly welcome in the HS class, drop in and join us!
Please feel free to reach out to Steph Hare, Director of Youth and Intergenerational Ministries at 914-826-1227 or stephanie@fpcyorktown.org with any questions.