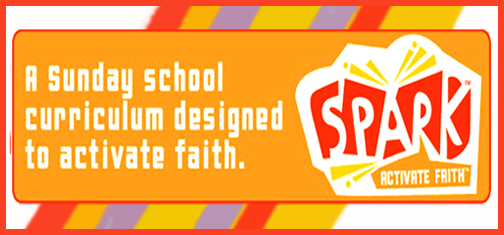 We are launching a new curriculum this year and we're ready for you to sign up!  Go to http://fpcyorktown.sparksundayschool.org. To sign in, fill out the information (our "church id" is fpcyorktown) and click submit. You will then receive an e-mail confirmation to set up your profile. Open the e-mail, click the link, and then log in with your login information.
After you are logged in, please click your username in the top right corner of the screen. Fill out the contact information and click save.
Then, scroll down and click "add a child family member" and fill out the info requested. When you fill out the child's grade, please indicate the grade that they are going into in school starting September, 2014. After you are finished, save the information.
This website will be the go-to place for all church school related information. You will be able to see the upcoming lessons, as well as check dates for upcoming events.
If you have any questions, please contact the church office (office@fpcyorktown.org). We're looking forward to a great year with our new curriculum!