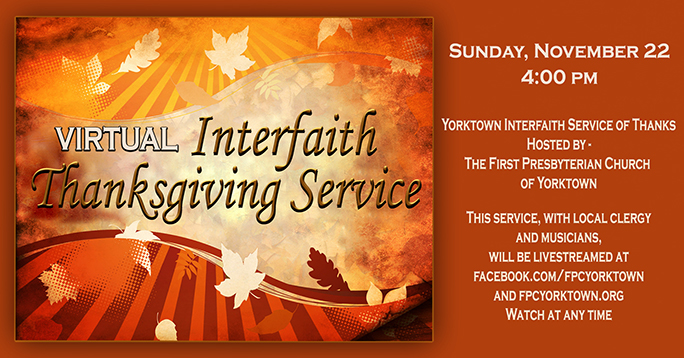 View the Interfaith Thanksgiving Service which took place on Sunday, November 22.
Worship bulletin for the Thanksgiving Service.
The Offering supports the three food pantries of Yorktown: Yorktown Community Food Pantry, St. Mary's Food Pantry, and the Pantry of First Presbyterian Church of Yorktown. In lieu of food donations this year due to COVID19, please make a financial donation that will be divided equally between the pantries.
Online Giving Options
Text "MYFPCY Interfaith" to 73256
https://onrealm.org/myFPCY/give/InterfaithThanks