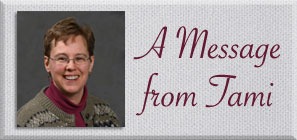 How would you respond if someone offered you the gift of one day every week –
one day with no work responsibilities, no house projects, no To-Do lists
one day to eat and savor meals with no guilt
one day to get outdoors and enjoy the wonders of God's creation
one day to disconnect from the 24/7 cycle of news, electronics and digital distractions
one day to spend time with family and friends
one day to fill with the activities that are meaningful, relaxing, life-giving
one day guaranteed to improve your state of mind and ability to function in healthy ways during the rest of the week
one day to detach from the demands and anxieties of daily life so that you can connect with the deeper Source of all life
Who would you become if you took advantage of such a gift? What would such an opportunity be worth to you? What would you be willing to give up in order to gain a day like this and the peace of mind and heart that it promises?
Guess what? This gift, this life-giving opportunity is already available to each and every one of us, right here, right now. It's called the Sabbath and it is God's gift to all us.
Unfortunately, most of us never even open the gift of Sabbath or enjoy its incredible benefits. We move through life at an ever-increasing pace, our calendars jam-packed with activities and commitments, striving to keep up with society's expectations, stressed out and exhausted. And then we wonder why we feel so disconnected from ourselves, others, the world and God.
This is why our theme for Lent this year is Pause: Resting in God for Lent. Lent is the season in our church year when we are asked to reflect on and examine our relationship with God and to take some intentional steps to deepen that relationship and grow in our faith. Keeping the Sabbath is one of the most fundamental and beneficial ways to do this. Not only that, it is one of the 10 Commandments!
What does it mean "to remember the Sabbath and keep it holy" (Exodus 20:8)? Over the next 6 weeks, in our worship and adult education, we will be learning why Sabbath is so important for our faith and life and how to keep the Sabbath in ways that are both life-giving and life-changing. Join us as we take a deep breath together and learn how to rest in God's amazing grace and goodness.
~See you in church, Tami