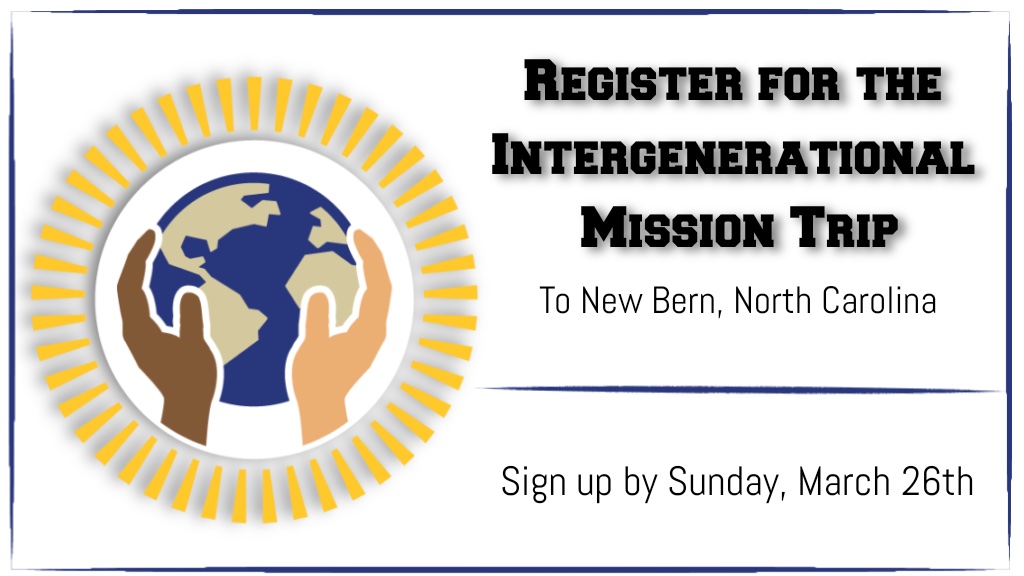 Join FPCY July 30 to August 5 on an Intergenerational Mission Trip to New Bern, NC to work on homes affected by Hurricane Florence.
Participants must be at least 14 years old.
Find details and sign-up by Sunday, March 26th! Please reach out to Marisa Swift (marisatswift@gmail.com, 914-860-6203) if you have any questions.