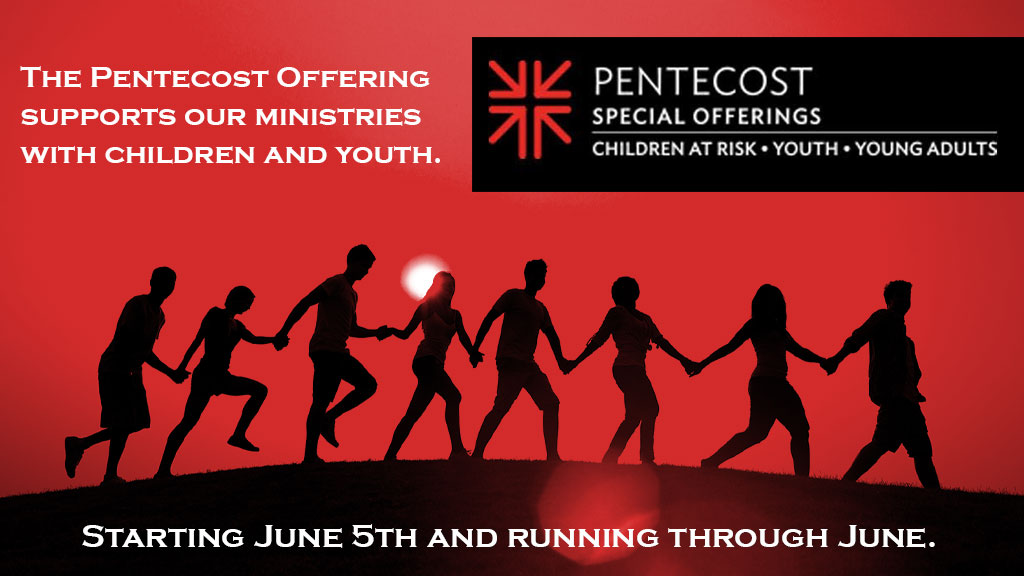 Starting June 5 and running through June, the PC(USA) Pentecost Offering supports ministry with children and youth, especially at-risk youth, in both national and local settings.
This year the Faith Formation Commission has earmarked the local funds to support Queer Virtue, a week-long summer camp program at Holmes Camp & Retreat Center that supports youth finding their own voices as they grow in understanding their individual identities.
You can contribute using your offering envelope for the offering, marking your check "Pentecost Offering," or you can give online.
40% of the offering stays with our congregation to support local ministries with children, youth, and young adults.

25% supports Young Adult Volunteers (YAV), serving in communities around the world, and growing as leaders through transformative Christian service.

25% supports Ministries with Youth especially the Presbyterian Youth Triennium.

10% is devoted to children at-risk and supports to improve education and provide safe havens.