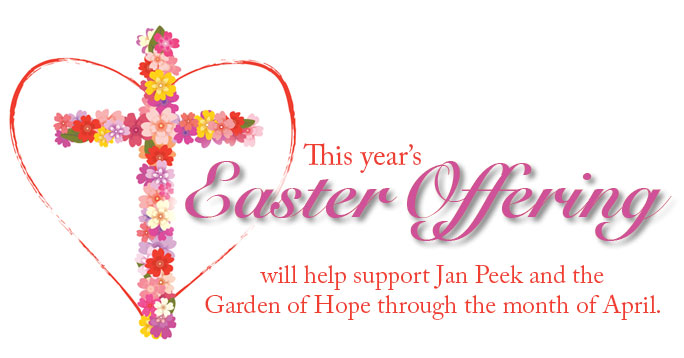 In this season of rebirth and renewal, we have the opportunity to support the Easter Offering. This year, the offering will be split between the Jan Peek House shelter for people experiencing homelessness and the Garden of Hope community garden.
The Jan Peek House is a 24-hour, 365-days a year shelter for single adult men and women. The shelter provides supportive case management services for clients to develop an independent living plan that focuses on obtaining housing and necessary supportive services.
The Garden of Hope is an interfaith initiative which provides produce for local food pantries, including our pantry right here at FPCY, and an opportunity for many to give back to their community. This spring, the Garden is beginning to 'take root' in a brand-new location at Willow Park off of Curry Street thanks to a partnership between the Garden and the Town of Yorktown.
Your contributions will both support the residents of Jan Peek with basic necessities like new socks and underwear and also help get the Garden of Hope established in its new location in order to provide more fresh, healthy vegetables to our neighbors. Thank you for your support of both of these community organizations working for the renewal of human dignity and the earth! Give online, or with a check marked "Easter."