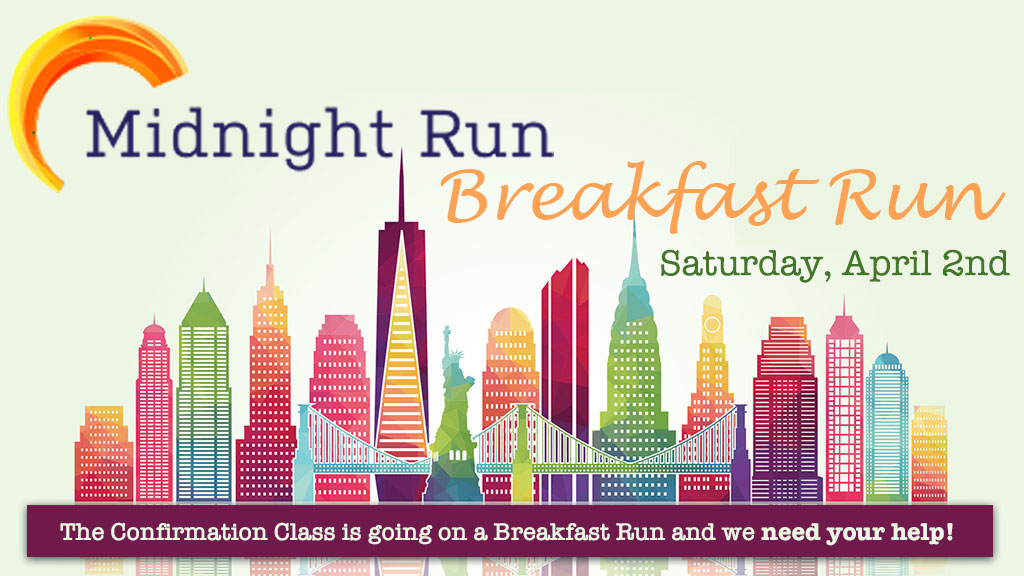 Our Confirmation Class is going on a Breakfast Run on April 2!
What's a Breakfast Run? It's a supplemental program of the Midnight Run and an opportunity to reach out to people experiencing homelessness in New York City with food, clothing, and human connection.
Here's how you can help; we are asking the Congregation to support our Breakfast Run with donations of the following items, in descending order of need:
Monetary donations – please note "Breakfast Run" in the memo line of checks or in the note field for online donations via myFPCY.org
New or gently used sweatshirts – in Men's medium, large, or extra-large sizes
Individually packaged fruit cups or bananas (please wait until the day or two before 4/2 to donate bananas)
Combs
Washcloths
Shampoo
New Men's underwear, size medium
Flats of bottled water
Collection bins for donations of goods will be in the Gathering Space from March 6th through March 31st. Please reach out to Pam Darreff or Steph Hare with any questions. Thank you!