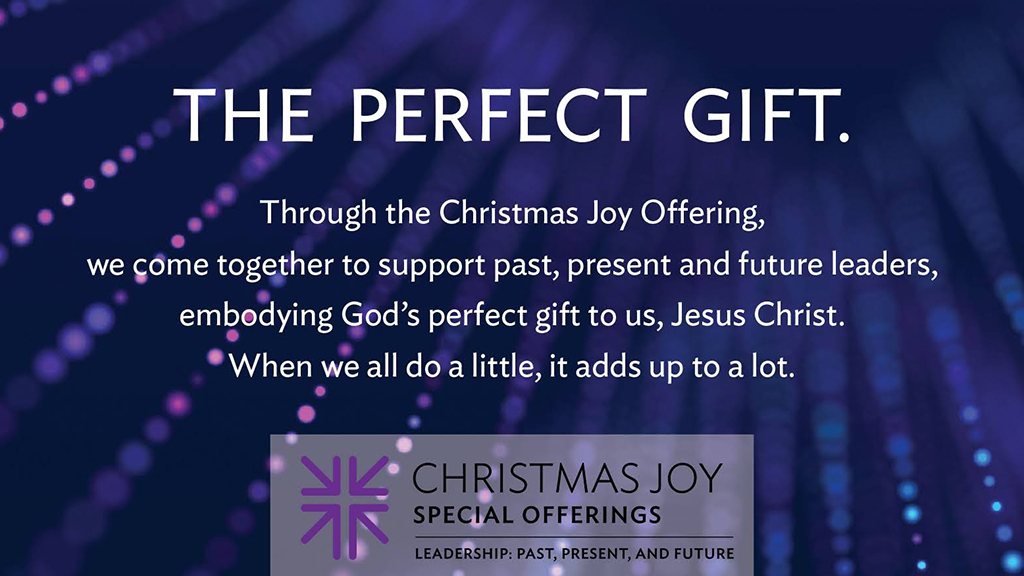 Samual Polanco is no stranger to the power of walls.
Samual, a 2022 graduate of the Menaul School — a Presbyterian Church (U.S.A.)-related, grades 6–12 college preparatory school in Albuquerque, New Mexico — has known and seen walls, both literal and figurative, that separated him and others throughout his life. Now, he credits his experience at Menaul as being instrumental in breaking down life's many barriers.
His education at Menaul was made possible, in part, by gifts to the PC(USA)'s Christmas Joy Offering, which helps provide scholarships to students. A Presbyterian tradition since the 1930s, the annual offering distributes gifts equally to the Assistance Program of the Board of Pensions and to Presbyterian-related schools and colleges equipping communities of color. Menaul's student body is currently represented by 21 different countries.
"When I first came to Menaul, I was able to explore the ideas I wanted to explore, learn what I wanted to learn and just be myself. And that's what Menaul has done for all of us. We can just be ourselves here," Samual said.
This past April, the 35 members of the class of 2022, including Samual, became student volunteers through Frontera de Cristo, a Presbyterian border ministry whose mission is to build relationships and understanding across borders. The students spent five days on the U.S.-Mexico border for the school's traditional "mission week."
John Sitler, who teaches Upper School religious studies at Menaul praised Samual and his friends, Michael Hedenberg and Abi Nyase, as among their class's top leaders. They were all profoundly moved by what they saw and heard during mission week, especially walking the Migrant Trail to the border wall.
"It may sound like a cliché, but one thing the students got out of the experience of seeing this 'scar' on the earth is that the most dangerous walls are the walls in our mind," John said. Menaul teaches breaking down walls toward our common humanity to be like Jesus, who broke down dividing walls and welcomed everyone.
John continued, "We teach that faith is to be lived out in the world. Because so many young people today see the church as building walls to isolate and separate, we at Menaul are all about opening doors to the richness of God's Creation."
Abi said, "To support Menaul is to support kids who are going to be the future leaders of our country."
Gifts to the Christmas Joy Special Offering of the PCUSA will be received throughout December. By giving to the Christmas Joy Offering, you will be providing assistance to current and retired church workers in their time of need and developing our future leaders at Presbyterian-related racial ethnic schools and colleges. Please consider giving to the Christmas Joy Offering in addition to your regular giving. Give online or by check — mark gifts "JOY".