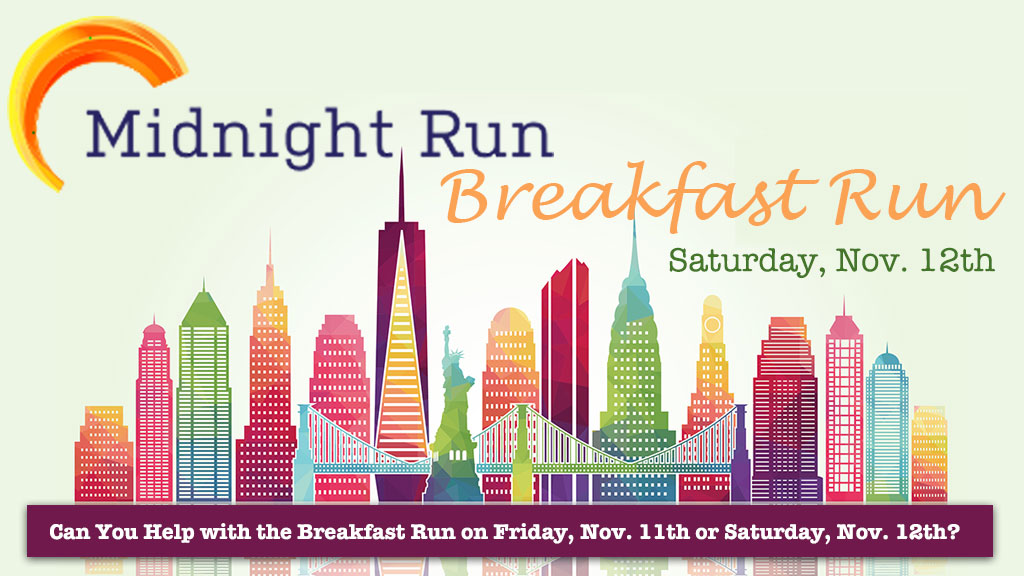 Breakfast Run: Saturday morning, November 12 (7:30-11:30 am)
with prep on Friday afternoon, November 11 (3-5:30 pm)
Breakfast Run = A chance for us to travel down to the City on a Saturday morning to connect with people who are experiencing homelessness by bringing clothing, toiletries, an opportunity for conversation, and – you guessed it – breakfast!
Participation in the Breakfast Run is open to everyone from 6th grade through adults. We need folks to go on the Run (including adults willing to drive), as well as make announcements, and help prepare.
We'll leave FPCY at about 7:30 am the morning of the Run and be back between 11 and 11:30 am. Volunteers are also needed to help prep and pack the day before on Friday, November 11 at the church from 3 – 5:30 pm. If you can join in on both Friday and Saturday, great! If you can only do one or the other, also fab.
Clothing donations needed: New Men's and Women's underwear in a variety of sizes (basic brief styles); New or gently used warm sweatshirts in medium through XX-large sizes (gray and darker colors preferred). Please drop off in the bin in the Gathering Space.