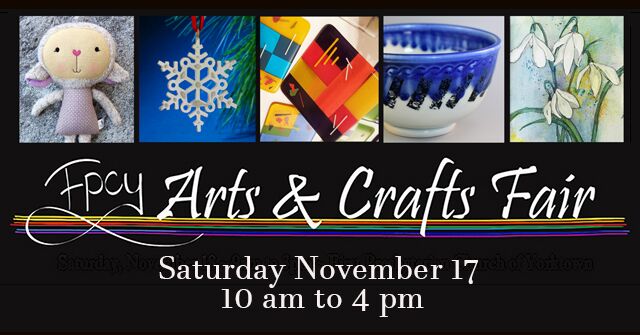 On Saturday, November 17, 2018 we will hold our second annual Arts and Crafts Fair from 10am to 4pm.
See our Facebook page for examples of the work of the artisans attending!
Proceeds from booth rentals will be used to support our church outreach missions. Ours is a mission-oriented church, that sends groups on service-learning trips to local, national and international places so that people experience a larger world, learn about new places, understand our inter-connectedness and the natural resources we share. Motivated by our faith, we seek to develop partnerships for future work together and hope that others will join us and support this important work and its impact on how we live well and for the good of all people.
Conveniently located just off the Taconic Pkwy on Rte 202 in Yorktown. 2880 Crompond Road, Yorktown Heights, NY, 10598. 914-245-2186.