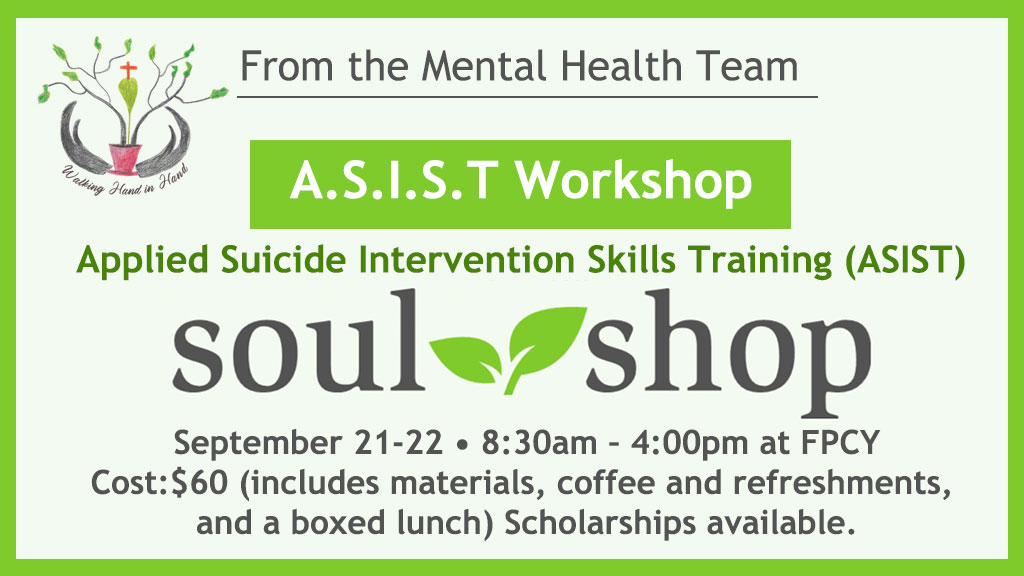 Each year we lose an estimated 48,000 friends, family and community members to suicide. Suicide is the 2nd leading cause of death for 10-35-year old's. Men between the ages of 35-65 are the highest risk population, although suicide rates are currently increasing fastest among young girls 10-14. The good news is that research also shows that suicide can be prevented.
ASIST is a two-day, two-trainer, workshop designed for members of all caregiving groups. Family, friends, and other community members may be the first to talk with a person at risk, but have little or no training. ASIST also provides those in formal helping roles with professional development to ensure that they are prepared to provide suicide first-aid help as part of the care they provide. The emphasis in ASIST is on teaching suicide first-aid to help a person at risk stay safe and seek further help as needed.
Participants learn to use a suicide intervention model to identify persons with thoughts of suicide, seek a shared understanding of reasons for dying and living, develop a safe plan based upon a review of risk, be prepared to do follow-up, and become involved in suicide-safer community networks. The learning process is based on adult learning principles and highly participatory.
Graduated skills development occurs through mini-lectures, facilitated discussions, group simulations, and role plays. The cost of this 2-day workshop is $60 and includes workshop materials, morning coffee/refreshments and a boxed lunch each day. If the cost is prohibitive, please let us know as scholarship monies are available. Space is limited, so register as soon as possible.