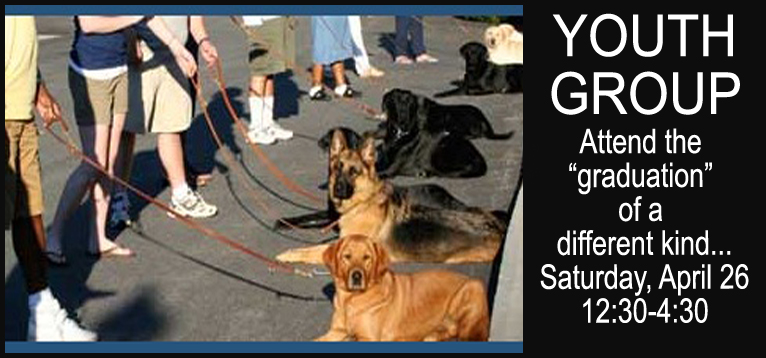 Guiding Eyes for the Blind
We will attend the 'graduation' ceremony of the most recent class of guide dogs and then tour the facilities.
Guiding Eyes for the Blind was established in 1954, and has provided more than 7,000 blind and visually impaired men and women with specially bred dogs that grant them dignity, freedom, and greater independence.
Guide dogs continue to expand horizons for people with vision loss.  From college to marriage to the workplace to kids' soccer games, our graduates reach new heights with their Guiding Eyes dogs by their sides.
2 legged, 4 legged, God created each of His creatures with their unique ways of serving. Come and join us as we celebrate and attend the "graduation" of a different kind."
As always, you are invited to learn more about what we will be discussing at our meetings, updates, photos, schedule of events by visiting our website…www.fpcyyouth.weebly.com.