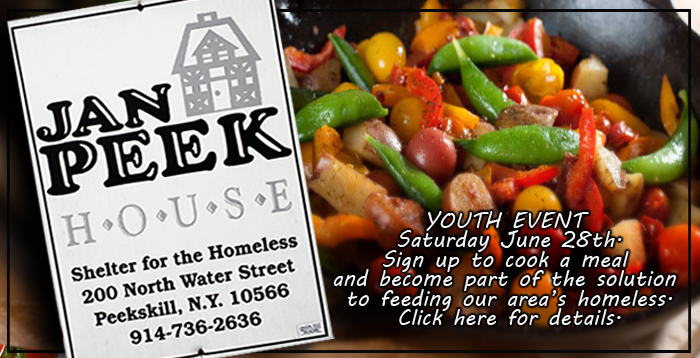 Saturday, June 28th the youth will get a chance to help the hungry by cooking and serving a meal at the Jan Peek House in Peekskill. The youth should arrive at the church at 2 P.M. Food pick up at the church is scheduled for 5:30P.M
Please RSVP if your child will be coming.
Additionally, Gloria and Bud Coccodrilli, who are chaperoning this event will also need 2 – 3 H.S. kids going to Jan Peek and serving the meal with them to the residents. So, please also RSVP if your child will be going to Jan Peek to serve.