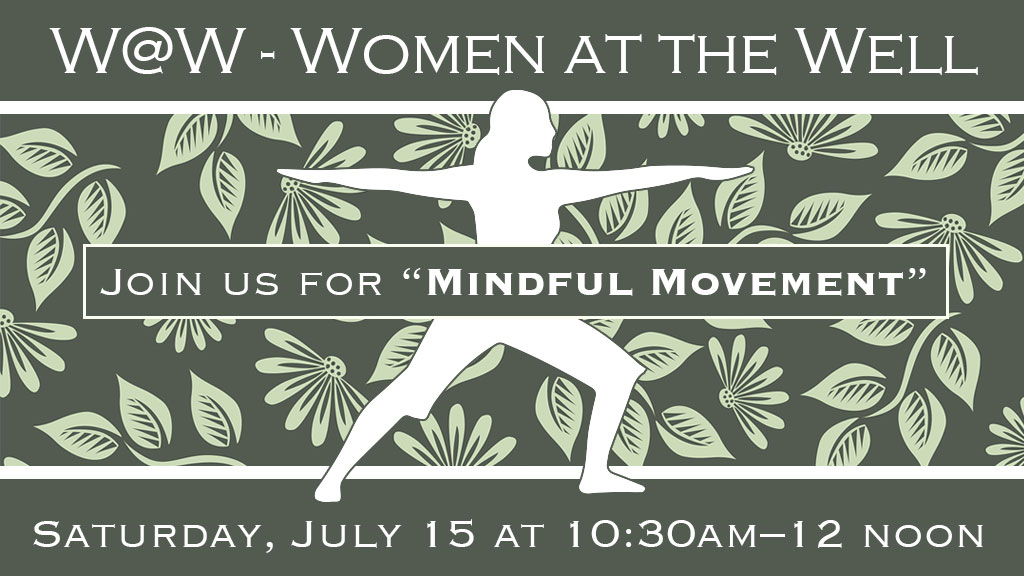 Saturday July 15 at 10:30am – 12 noon — no RSVP necessary, just show up!
Join the Women at the Well for some moving and brunching! Lorna Groux is offering us a free slow-paced "Mindful movement" class, designed for beginners and older adults (and fun for all). We'll meet at her studio at 1761 Front St., Yorktown Heights (park in the back), for a 10:30am class. Afterward we'll have a light brunch together with bagels, fruit, coffee, etc., at her studio.
Wear something comfortable you might wear for a walk! No equipment or yoga mats needed, because everything is done standing, and can be modified to do while sitting in a chair. Class description below:
Looking for a gentle way to improve balance and flexibility with fun, graceful low-impact movements? This class brings an awareness of mind/body connection to the basics of ancient martial arts. Condition and strengthen the core, and promote healthy joints. Emphasis is on good posture and form, beginning each movement at the center of our energy (chi), and awareness of breath.
The class is a donation to us from Lorna, but I'd like to offer her a donation to send to her village in the Philippines! — so if you'd like to contribute, any amount would be appreciated but is not necessary.
Contact Abby Cross with questions!