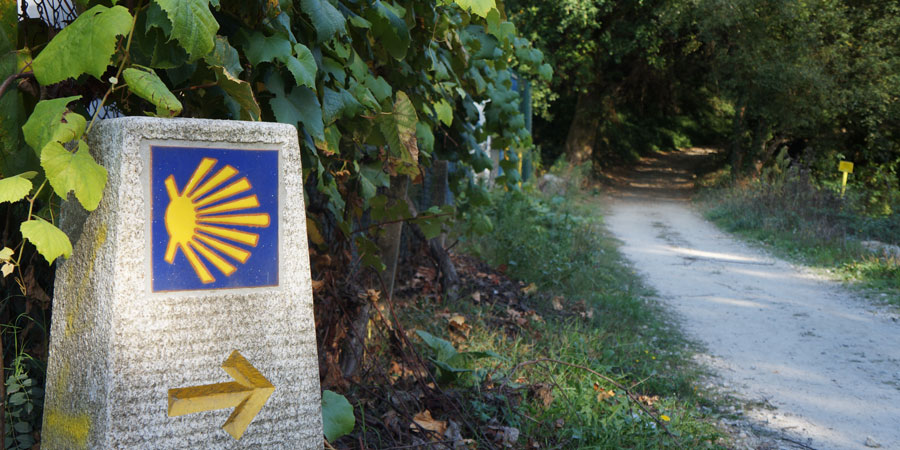 In our sabbatical series, we've shared many parts of the sabbatical application that was submitted to the Lilly Foundation in spring of 2020. So far, we've looked at what a sabbatical is,  Chip's goals for his sabbatical, and what this sabbatical time will look like for Chip. Now we turn to the congregation's experience of the sabbatical time and how we also can grow during this time of rest and renewal:
Question 4. Provide a statement written by the pastor that describes the intended benefits, both for the pastor and for the congregation, of the program as planned.
In Stories of Practicing Congregations, the authors write, "A pilgrim's goal is not to escape life, but to embrace it more deeply, to be transformed wholly as a person, with new ways of being in community and new hopes for the world." This summarizes the intended benefits of this renewal program for me and my congregation.
Rather than escape, I seek to slow down and embrace my life and faith, my wife and children, my friends and call more deeply. By committing to this journey with me, the church will have the opportunity to embrace its life more deeply and to discover new ways of being in community. Transformed, we can share our new hopes for our life and ministry together with our larger community and world.
First and foremost, this renewal program will allow me to take stock of my life and ministry. In September 2020, I turned 50 years old. In December, I will celebrated 20 years of ordained ministry. Both are milestones that invite further reflection on who I am, what I have done, and where I am going next. Because I am often prone to future-oriented thinking and quickly move on to the next task or challenge, this program will allow me to stop and celebrate who I have become and what I have done on my journey thus far.
In his poem, "What to Remember When Waking," author David Whyte asks, "What shape waits in the seed of you to grow and spread its branches against a future sky?" My future sky is the second half of my life and ministry, and I want to discover the shape of the seed that is waiting to emerge but is often obscured by my current pace and intensity. This program will encourage me to think deeply about Whyte's question as I seek renewed authenticity and passion in my relationship with God, my wife and children, my friends and church family and to enter the second half of my life with fresh eyes open to new possibilities.
At the same time, my congregation will benefit from this slower pace as well. Like me, they are very active, goal-oriented, and task- centered, and find it hard to slow down at times. This renewal program will give them the opportunity to reflect on where they have been and who they are now, to celebrate all they have done in our journey together so far and to renew their own ownership of the church's ministry. As a result of this time of renewal, we will be better able to listen for how we can build on God's work, explore new practices of regular rest and reflection, and discern the next directions on our pilgrimage path of faith and ministry together.
Question 5. Provide a similar statement written by a representative of the congregation that describes the intended benefits both for the congregation and the pastor.
The congregation fully supports Chip's application for a sabbatical and his intent to use this time for well-earned rest and renewal, spiritually, personally, and as a devoted husband and father. We fully appreciate the need for periodic rest, reflection, and renewal of our ministers if they are to sustain their personal and spiritual energy long into the future. We believe that upon returning Chip will be invigorated, spiritually enriched and eager to return to his rightful place as much in the pulpit as he is in our hearts.
We are also aware that his sabbatical will not just require us to fill in the gap, but will also offer us a blessing in the form of our own spiritual journey to become more than we are, to serve God in new ways and to help us develop additional congregational resources. The sabbatical will afford an opportunity for us to enter into a period of prayerful solitude along with weekly communal worship and contemplative programs for continuing spiritual growth and fellowship. The focus will be on spiritual renewal, designed to instill similar benefits as those sought by Chip. Further, congregants will have new opportunities to contribute their time and faith to assume some of the roles normally covered by Chip and by his co-pastor/wife Tami during the time when she also will be with him. We are energized and passionate about the congregation's future journey to effectively plan and execute the changes that will need to happen to make this pilgrimage successful.