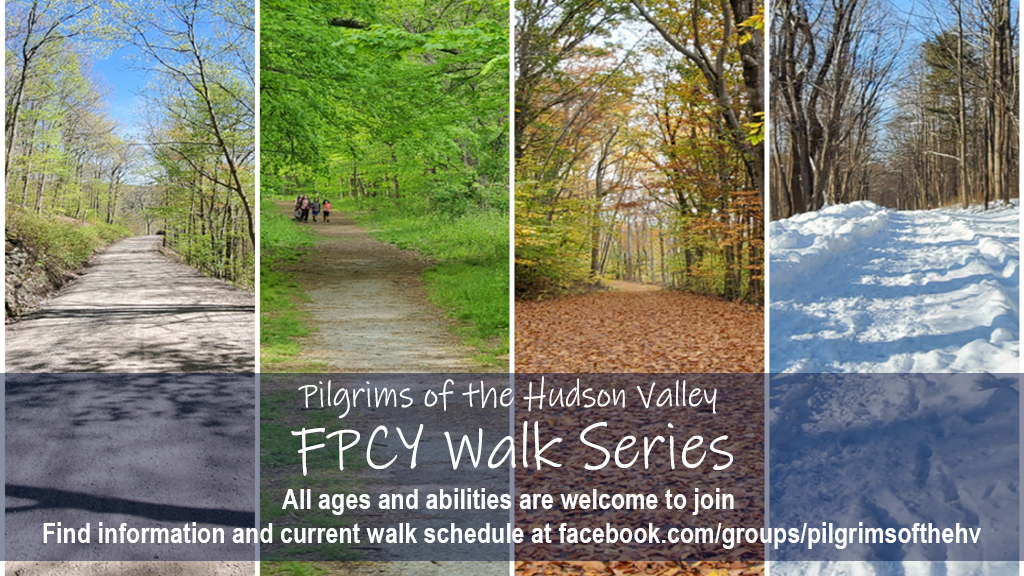 Postponed to October 8th: We are HIKING. We're going to do a six-mile trail up Mt. Taurus/Bull Hill and then hit downtown Cold Spring for some late lunch-icecream-shopping action! This is a moderate hike that's long enough to require snacks and water and sturdy shoes (either real sneakers or boots). We're meeting at 10am and the hike takes 4-5 hours. Like we said, bring yourself some snacks!
Directions: From the intersection of NY 9D and NY 301 in the village of Cold Spring, drive north on NY 9D 0.7 miles to the Little Point parking area. You can park on either side of 9D. This parking area is just under 8 miles south of I-84 at the City of Beacon.
Who We Are: The Pilgrims of the Hudson Valley is a group of multi-generational walkers who seek out and escape to the secret quiet spaces in the suburbs together. Whether you want to come alone and walk alone, and would like someone to know you're in the woods and see that you come out, or you'd like to bring friends on a walk and meet new ones, join us for one or all of these walks. Reconnect with nature and the world through the natural spaces of the Hudson Valley.
When We Walk: We generally walk on the first Saturday of every month. Weather doesn't dampen our spirits, but if it's truly terrible out, we rain date to the following Saturday. Watch the Facebook group for updates.
How to Join a Walk: We meet at a parking place (details & maps will always be available two weeks before each walk on our Facebook group page. Organizers take attendance, and hand out marked maps so we're certain everyone comes back to the parking spot. Then you're free to walk at your own pace and enjoy the community of your fellow walkers (or not) and the green spaces.
Follow the Facebook page for the most up-to-date information!