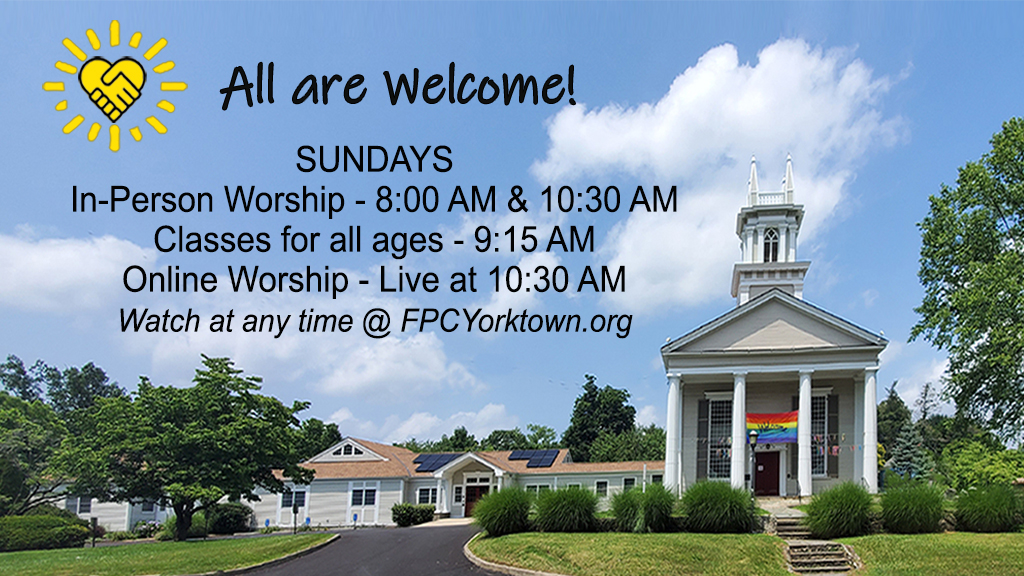 Beginning on September 18, we will be holding worship services at 8am and 10:30am, with the 10:30am service streamed live on our Facebook page.
Join us for our 10:30 in-person and online worship service on September 11, followed by our congregational picnic.
Masks are now OPTIONAL, WELCOMED and RESPECTED
Masks are recommended if you suspect a recent COVID exposure.
If you are feeling unwell, we welcome you to join us for worship online.
While we welcome the lifting of restrictions, we also seek to be a hospitable place for all who come to our building. We respect the choice of anyone who chooses to continue to wear a mask and urge everyone to be respectful of that decision.