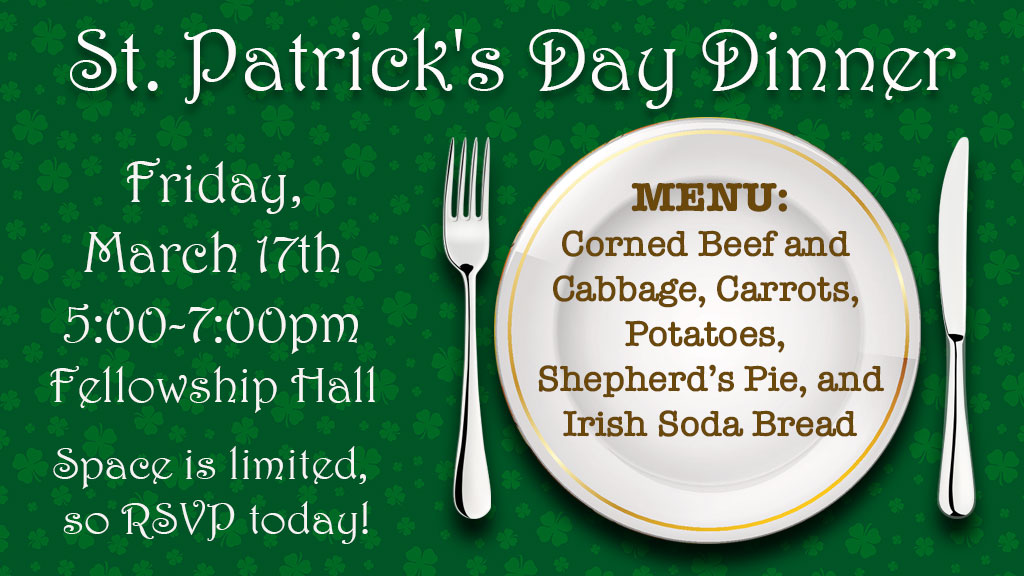 March 17, 2023
from 5:00pm – 7:00pm
Fellowship Hall
Join us for a catered St. Patrick's Day Dinner.
Space is limited, so RSVP today!
MENU: Corned Beef and Cabbage, Carrots, Potatoes,
Shepherd's Pie, and Irish Soda Bread
Cost is $15 per person ($5 for children 4 to 10 years old; 3 and under free).
RSVP and payment should be into the church office by March 13th.
Families are welcome!
Join us, bring a friend, meet a new friend.
All are welcome!
Bring a dessert or beverage to share.
Can you help with set-up and/or clean-up? Let us know on the form.