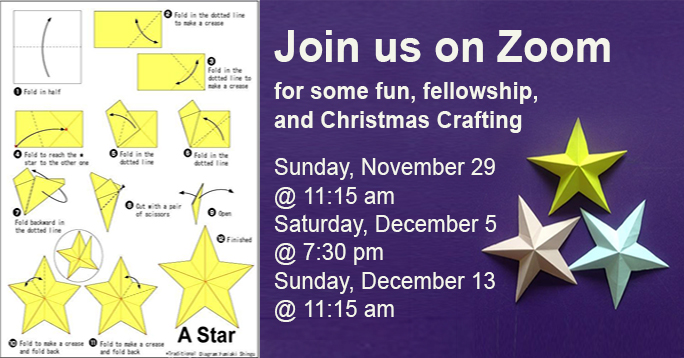 Let's get crafty making holiday decorations. See the instructions and videos below if you would like to have the materials on hand, and we can work together while we chat.
If you have a favorite decoration and want to demonstrate how to construct it while we watch that's good too.
Saturday evening at 7:30pm. Look for a Zoom invitation in your email on Saturday.
Mexican Tin Art (this uses aluminum flashing but you can use "disposable" aluminum pie plates