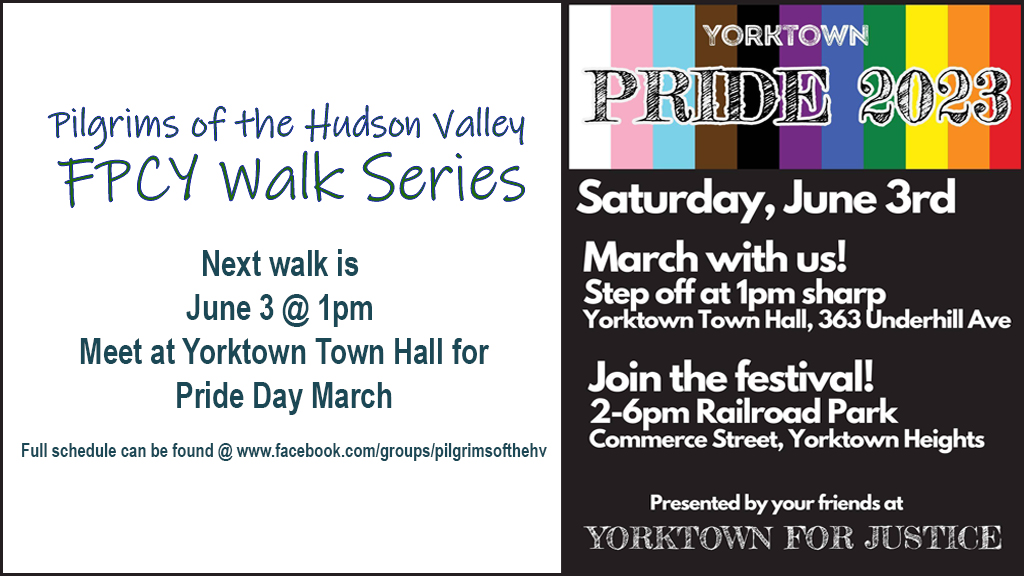 Join us for our next Pilgrim Walk right here in Yorktown as we walk in the Pride Day March! The walk starts at 1pm on Saturday, June 3rd.
Meet us at the Yorktown Town Hall to begin the walk. We will meet there between 12:30-12:45, so we can walk together as a group. Bring your Pride posters!
Parking is available in the following areas:
Yorktown Town Hall has 110 spaces ( furthest from the park but still only 0.2 Miles away)
Courtyard at 334 Underhill Avenue since Furci's Restaurant is closed
Angelface Day Spa at 317 Underhill Avenue, Access
Physical Therapy at 1825 Commerce Street, right across from Railroad Park
Any section of the Yorktown Green parking lot which contains Uncle Giuseppe's and the vacant K-Mart space and is directly across the street from Railroad Park.