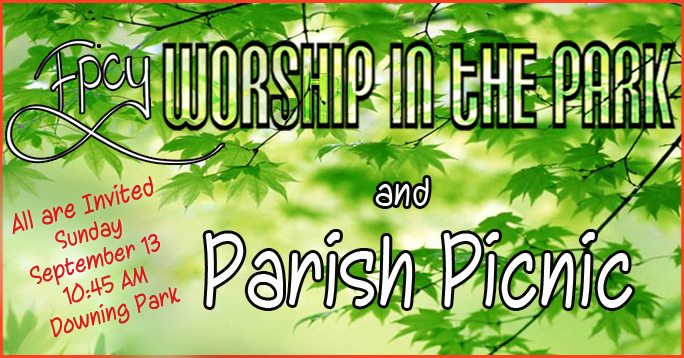 September 13, 2015 Worship Service in Downing Park at 10:45
We worship together at Downing Park, and then share lunch around picnic tables. A wonderful day of fellowship. Bring your own lawn chairs, if you'd prefer.  Please bring a salad, side, or dessert to share and the church will supply the hot dogs, hamburgers and beverages.
"The earth is the Lord's and everything in it."
This verse will guide us through the fall in church school and adult education, in our Green Faith Initiative, in our stewardship commitments, Peace and Justice Sunday and our youth ministry.