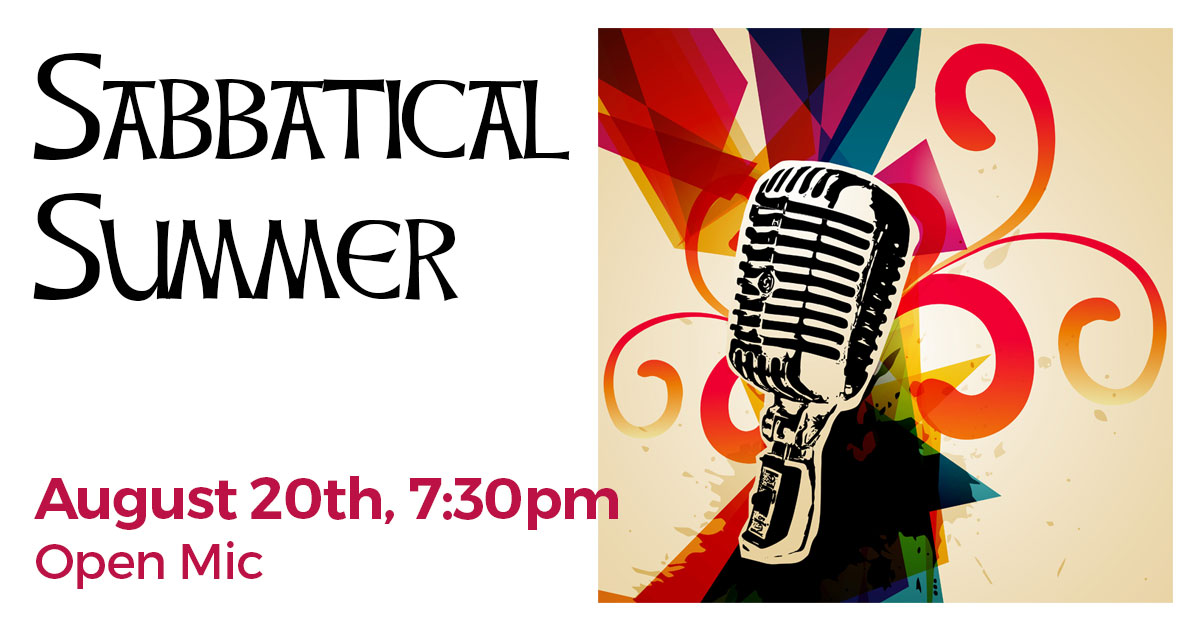 Due to the weather, we are cancelling tonight's Open Mic Night.
(unfortunately, rain and electronics don't mix)
Friday, August 20 at 7:30 pm
Share your songs, poems and tales with your friends. If you've been holding a performance in for the last year or so, it's time to let it loose. Our Musical Director Garrett will be on hand to sight read anything that requires a pianist – better yet, bring your guitar, your drum, your harmonica or your washboard and share your gifts. If you're not performing, come and be an audience. Bring your lawn chairs and blankets, for some s'mores and culture. If you're planning on performing please text or call Amy Wallace at 845-642- 9201 so we can put together a set list.
Rain Dates: If we need to reschedule due to inclement weather we'll post changes on the FPCY facebook page. @FPCYORKTOWN