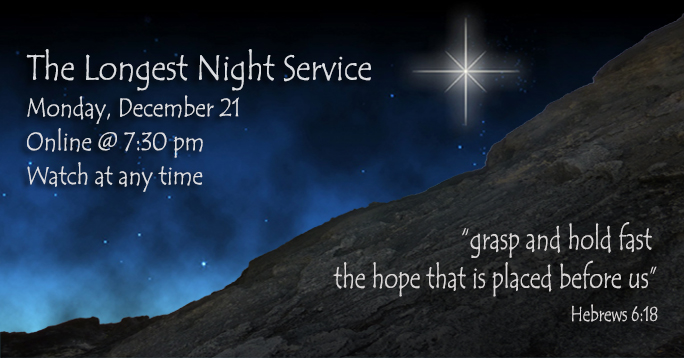 Read the worship bulletin.
You can watch our Longest Night service which was held  online on December 21 for this peaceful and comforting worship which provides solace and hope for the Light which is coming.
This worship service offers hope, support, prayer, and quiet reflection to those for whom the Advent season may also bring sadness, loss, and worry.