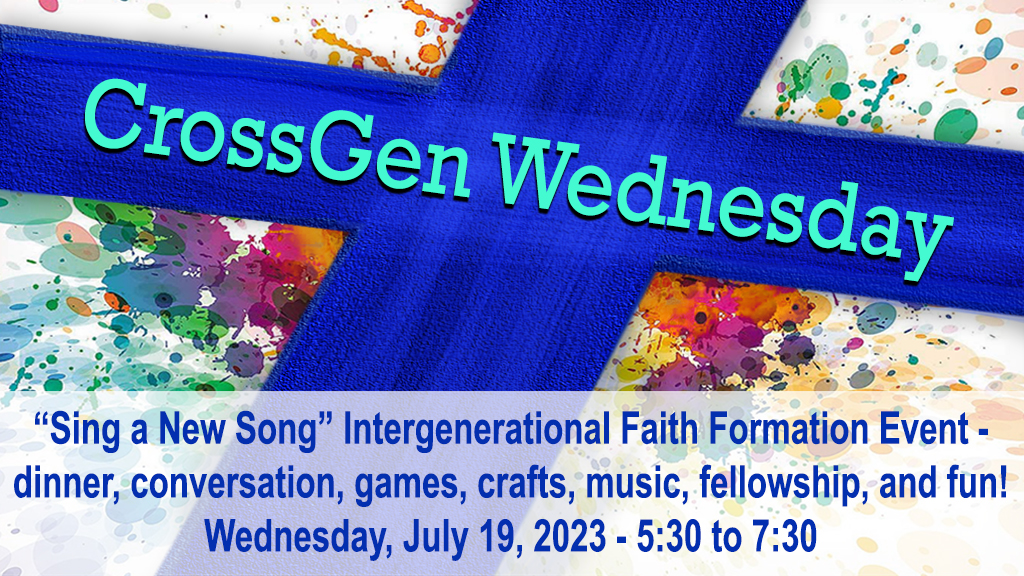 All ages are invited to come out on Wednesday, July 19 from 5:30pm – 7:30pm for dinner, conversation, games, crafts, and (especially) music in an evening of multi-generational fellowship and fun!
And when we say all ages are invited, we mean ALL ages! No one is too young, and definitely, no one is too old. This is an opportunity for the generations to connect and learn from each other as we grow in our faith together.
July's theme is "Sing a new song" and will feature tons of musical fun and games with Garrett! Why is music so important in church? How is it a spiritual practice? We'll explore these questions and enjoy each other's company during a picnic dinner, all while making a Joyful Noise.
Let us know that you're coming! Sign up here.
For more information, reach out to Nance Thompson, Debbie Hager, Connie Knapp, or Abby Cross