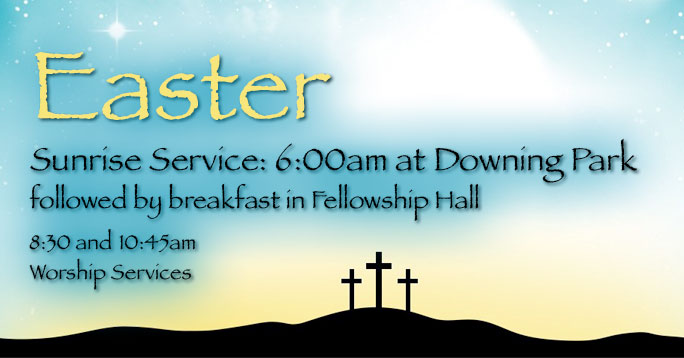 Holy Week is an opportunity to reaffirm our faith and give our hearts to the good news of God's love with the help of The Apostles' Creed.
Maundy Thursday we discover that Jesus suffered with us and for us as we gather at 7:30pm for the Sacrament of the Lord's Supper, Prayer Stations and Foot Washing.
Good Friday, a Service of Tennebrae and Shadows, tells us that Jesus was crucified, dead, and buried, according to the Creed.
Easter Sunday, we gather for worship at 6:00am at Downing Park and 8:30 & 10:45 am at church to celebrate the good news of the resurrection of the body and life everlasting.
Join us on this journey through Holy Week.