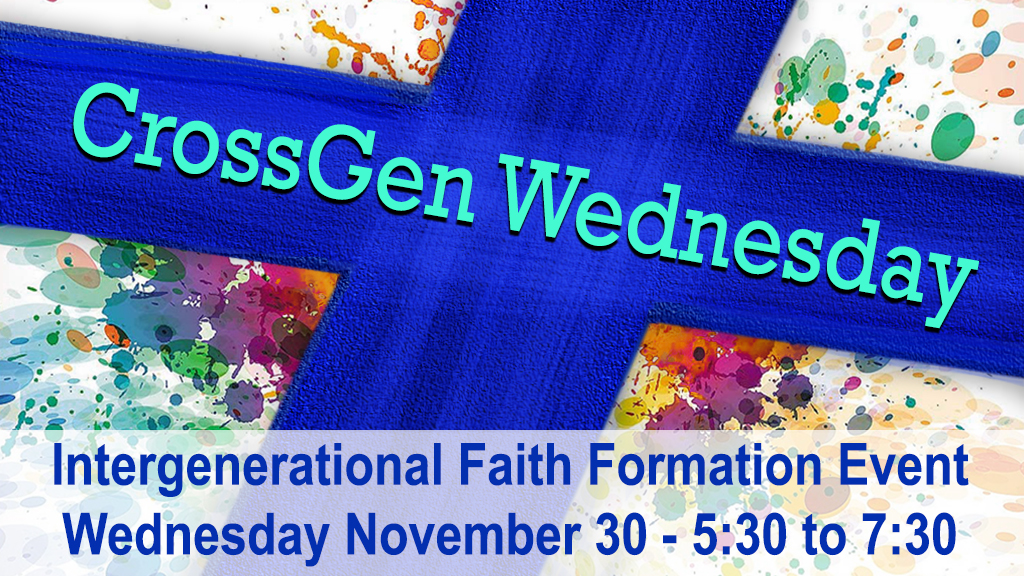 Come join us for our next CrossGen Wednesday on November 30th from 5:30-7:30 pm as we kick off Advent and practice Hope!
Advent is a season in which we wait in hope for the coming of Christ into the world. Hope is waiting in faith. It is not merely wishing for something to happen or hoping everything will work out if the stars align. Hope is waiting with anticipation—at times, with impatience—for what you know and believe is coming. In Hebrew, the word for rope and hope are the same. Hope is something outside ourselves that tethers us to safety and helps us keep going, even when we can't see our way.
CrossGen Wednesdays are for everyone of all ages where we come together for dinner, conversation, activities, and music. CrossGen Wednesday is a place where we cross the generational boundaries as we learn from each other and grow in our faith together.
Let us know that you are coming! Register through this link or by scanning the QR code below.