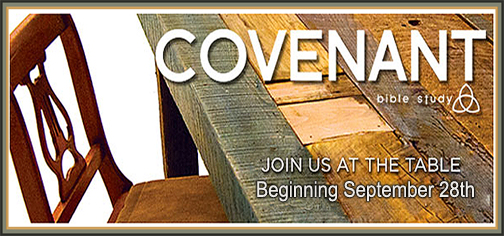 Covenant is an in-depth group Bible Study that centers around our relationships with God, with each other, and with the world – where scripture meets everyday life. The goal of Covenant is to deepen our understanding of scripture while also helping us respond together in answering God's call to a faithful life in Jesus. Each 8-week unit involves daily Bible reading and a weekly group meeting that includes DVD conversations with biblical scholars and group reflection and discussion. Through community-through shared reflection and engagement together-we can best discover the Bible's transformative power for our lives.
Information Sessions after worship on September 14. Daytime and evening groups available.
Covenant Groups begin the week of September 28.
If you are interested, contact Tami Seidel (tami@fpcyorktown.org, 914.245.2186).