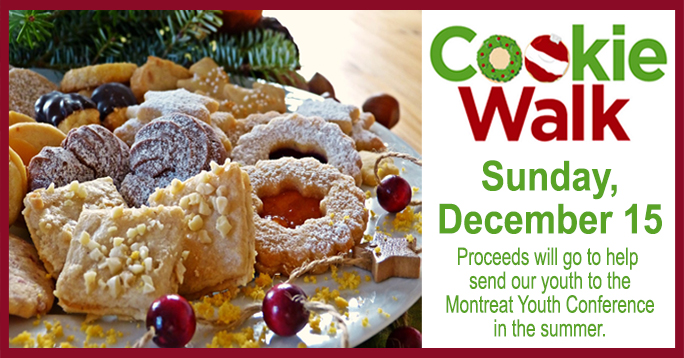 This month, our youth and their families will be busy baking lots of cookies: round cookies, bar cookies, fancy cookies, classic cookies! On Sunday December 15 in Fellowship Hall, we'll have containers for people to purchase and then they'll be able to choose from our amazing assortment of cookies.
The proceeds will support out Youth Group activities, especially our team going to the Montreat Youth Conference this summer.
You'll also have a chance to view all the Nativity scenes that we are inviting everyone to bring that day.