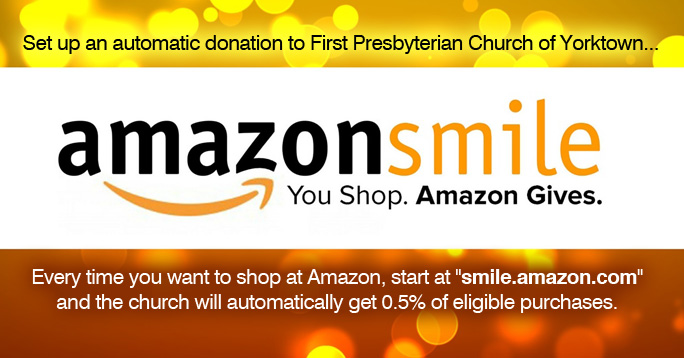 Did you know that Amazon will give 0.5% of eligible purchases to the church if you set the church ("First Presbyterian Church of Yorktown") as your designated charity in the Amazon Smile program?
Just go to smile.amazon.com to set the church as your charity, and from then on, every time you shop at smile.amazon.com the contribution will automatically happen!
There are even browser extensions that will redirect you automatically to smile.amazon.com every time you shop at Amazon.
So consider going to smile.amazon.com today to set things up!