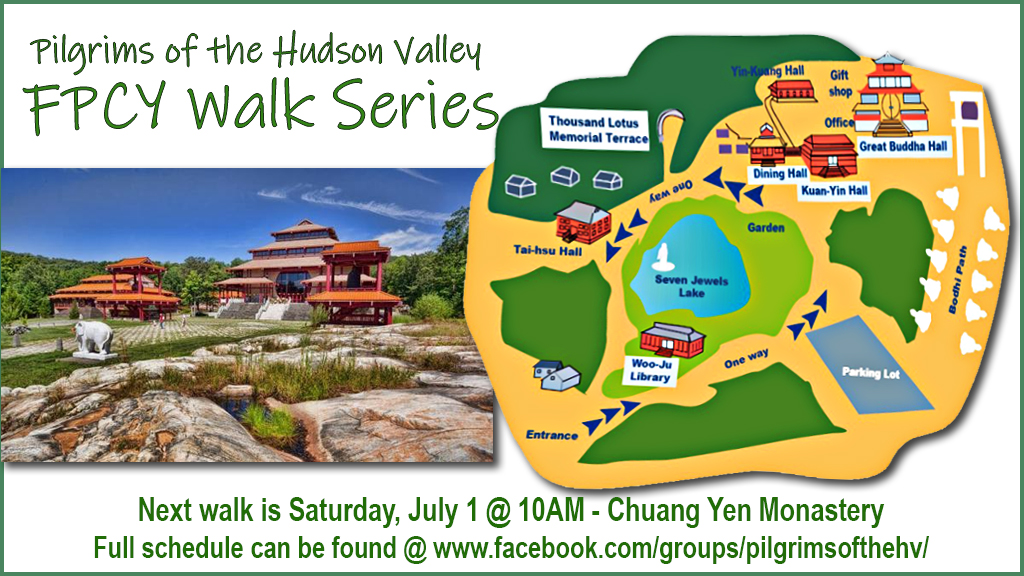 Saturday, July 1 at 10:00 am
It's a different kind of Pilgrimage for July—we'll be visiting the Chuang Yen Monastery in the town of Kent, Putnam County. Take time to explore the buildings and grounds of this beautiful facility of the Buddhist Association of the United States, which are open to visitors from 10am to 3pm. There is a library, Zen garden, lake, gift shop and of course the Great Buddha Hall, with the largest indoor Buddha statue in the West.
On Saturdays a vegetarian lunch is served to visitors (suggested donation $7) by volunteers from the monastery.
More information, including some ground rules for visiting the facility (note that there is a dress code).